Want to Make Big Business Strides? How to Finally Make It Happen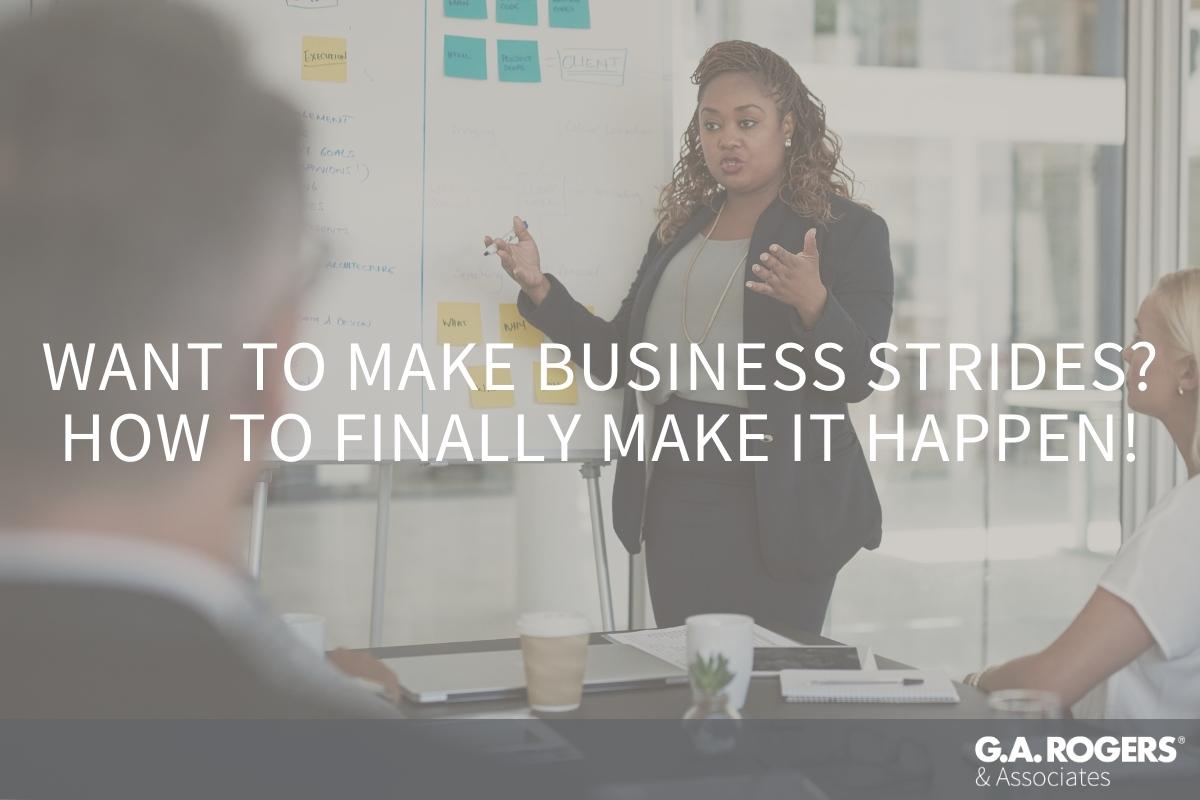 If you want to make your business grow, it's important to remember the fundamentals. Good, basic business practices are the foundation of any well-run company.
Here are some of the fundamentals to keep in mind.
Organization
You need to be organized if you want to take your business to the next level. This is essential to help you do what you need to. There are various methods you can use to stay organized. The most basic are things like to-do lists or using a calendar to schedule your tasks and when you're going to do them.
These days there is also software on the market to help you stay organized. Such programs as Slack, Asana, and Microsoft Teams. An excel spreadsheet can also help with staying organized.
Keep thorough records
You need to keep detailed records covering all aspects of the company, including detailed financial records. This will help you see clearly what kind of shape the business is in and what challenges you could be facing in the future. This will help you to create strategies to handle potential problems.
Assess the competition
You need to be open to learning from your competitors. They may be doing things that you can copy to help make your business more successful.
Dealing with risk
It is essential that you take calculated risks in order to help your business grow. For whatever business strategies you plan to pursue, you need to think about the positives and negatives. What is the worst-case scenario?  What are the downsides? And then you need to use this information to help you determine how risky a course of action is and whether it is worth taking.
Be creative
You always need to be looking for ways to improve and set your business apart from the competition. You need to be open to new and different ideas and approaches.
Focus
You need to realize it's going to take time for your business to take hold and grow, and for this patience and focus are required. In fact, many small businesses are not profitable for several years because they are using their revenues to regain their investment costs.
Looking to recruit executives and key leaders?
If your company is looking for qualified, reliable people, G.A. Rogers can provide them. We thoroughly screen all of our job candidates to ensure they have the skills and experience you need, and that they will be a good fit for your company. Give us a call today.