Interview Question Tips: Where Do You See Yourself in Five Years?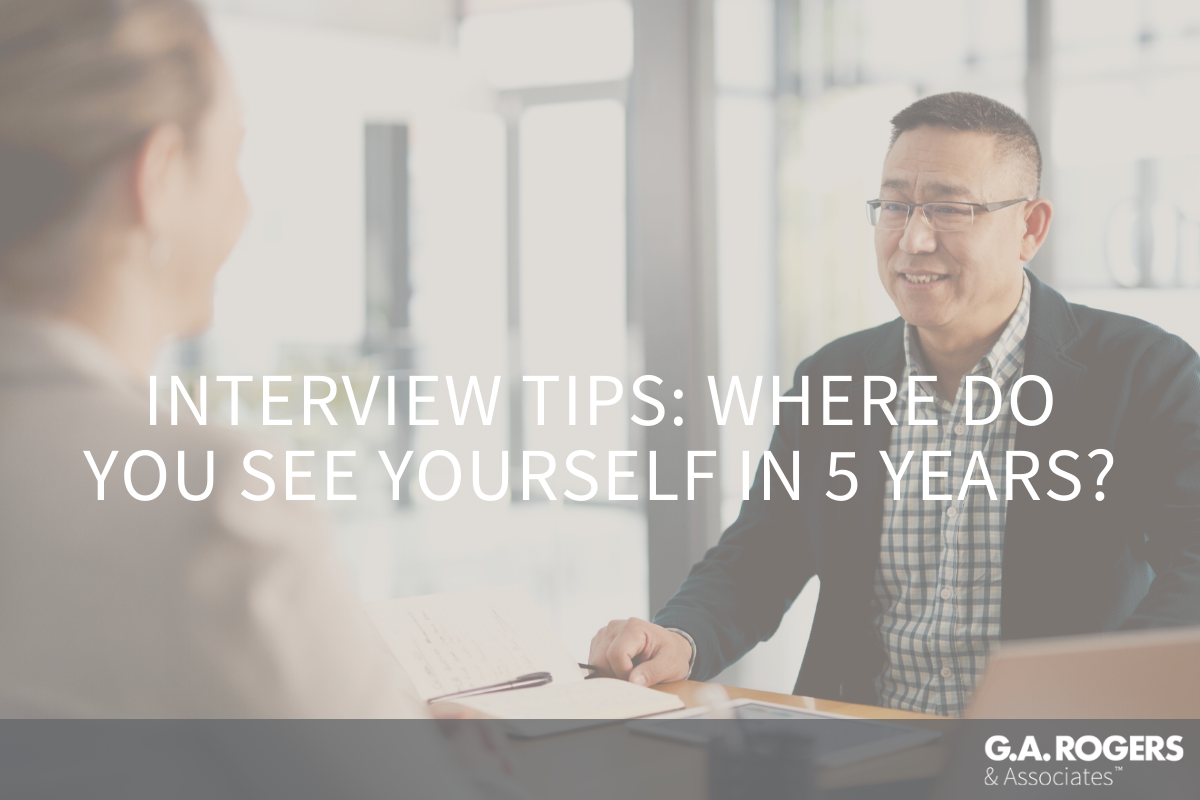 You are likely to encounter certain questions at a job interview, and this is one of them. These questions pop up more frequently because they help the interviewer learn about the job candidate better than other types of questions.
There are several reasons why hiring managers ask this particular question.
1. They want to get a sense of how long you will stay with the company.
Having to deal with turnover is disruptive and expensive for a company. Getting some idea of how long you are willing to stay in a position is valuable information for the hiring manager. So, if you see yourself in a higher-level position or a different position, that is something they would want to know.
2. If your goals fit with what the employer provide.
Are your career ambitions something that the company can fulfill? This question will help to give the hiring manager some indication if they can.
Since you know that you will probably have to answer this question, it is good to prepare for it before you get to the interview, so your answer will sound compelling and convincing. Think about your career goals.
What are your ambitions for the next five years? Do you want to learn new skills? Are you interested in moving into some type of managerial job? Are you interested in tackling particular kinds of projects or working in a particular field or industry? Or is it some combination of these?
Try to define as clearly as you can what you want to achieve.
3. Look for links between your goals and the job description.
Look at the skills and experience that are listed in the job description and determine if any of them match the skills you have or skills you would like to learn. This will help you to tie your goals more closely to the job when you interview.
4. Look at career development opportunities at the company.
See if you can find out what the company can offer in terms of helping you gain the skills and experience that are among your goals. This will also help you to link your goals and job more closely.
It's Time for Your Next Opportunity
As a leading executive-level employment agency, G.A. Rogers can help you during your job hunt. Connect with our team at G.A. Rogers & Associates today.