Why You Should Work with a Recruiting Search Firm for Executive-Level Positions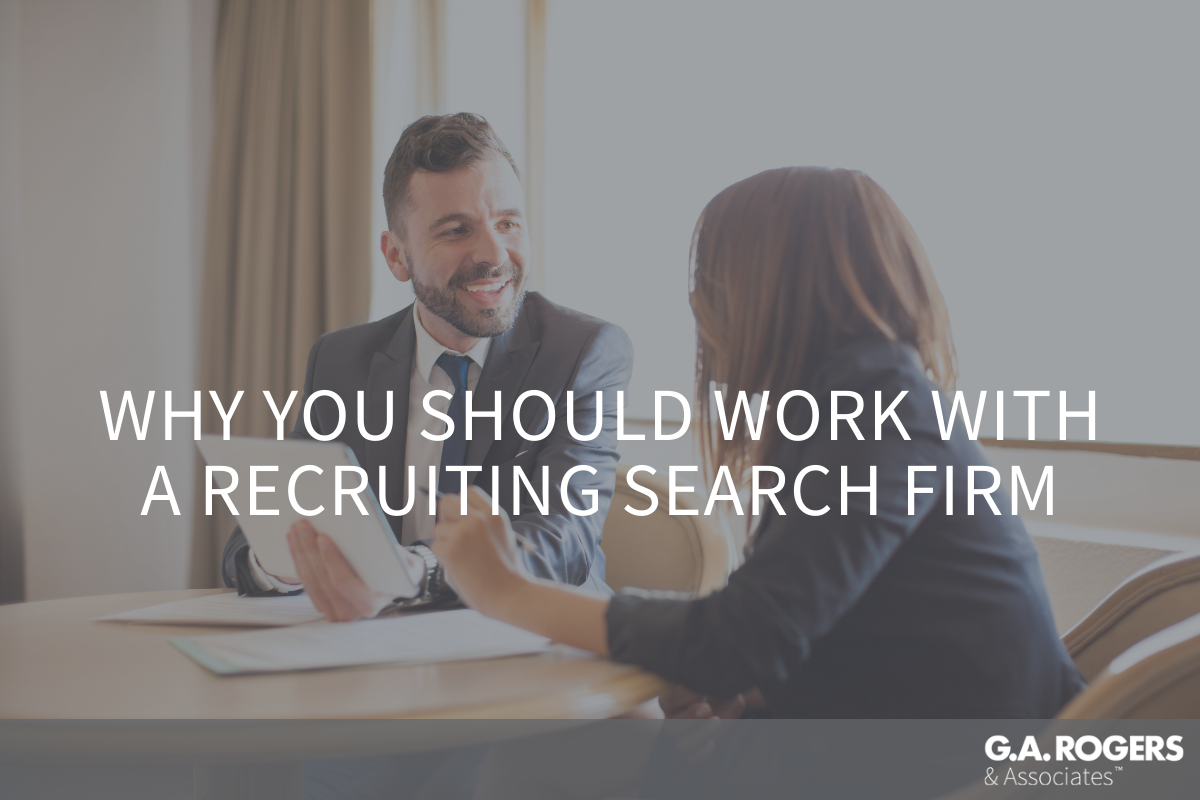 There are many good reasons to use an executive search firm when planning to take the next step in your career. A search firm such as G.A. Rogers can offer three key ingredients for career success – expertise, resources, and contacts. A search firm like G.A. Rogers will act as a career consultant, helping you to articulate your skills and abilities, assess your career options, and find companies that best fit with your skills and career goals.
We represent and place professionals in executive and managerial positions with great companies all over North America. Whether you have recently moved into a leadership position or are an established executive, we will work with you to locate positions that conform most closely with your particular skill set and interests. Because of our network of contacts, we often know about openings that have not been advertised. Companies rely on us to find the right people to fill these positions.
Our Process
When we first meet with you, we will go over your resume, discuss career options you may be considering, and put together a job search strategy. We will look at your skills, experience, leadership style, and career goals. We will determine what your salary requirements are, as well as where you want to work.
Then we will put together a profile of your ideal job, develop a timeline for the job search and a transition strategy.
After that, our staff will explore our extensive network to see which employers and positions best match your requirements. We have connections with a broad range of employers. And our executive recruiters will also contact companies to market your talents and explore possible opportunities.
We also will schedule interviews for you, debrief you after the interview, and give you feedback from the company. We will also help you prepare for the interview, assist with research, and pass along information about the company and the interviewer.
Finally, when you are hired, we will work with you and the company to put together a compensation package that is agreeable to everyone.
Work with G.A. Rogers Today
At G.A. Rogers, we care about our job candidates, our results, and our relationships. We take the time to get to know each of our candidates, enabling us to better match employers. We treat our people with respect, and establish long-term relationships. Give us a call today to see what we can do for you.