Five Tips to Make Your Linkedin Profile Stand Out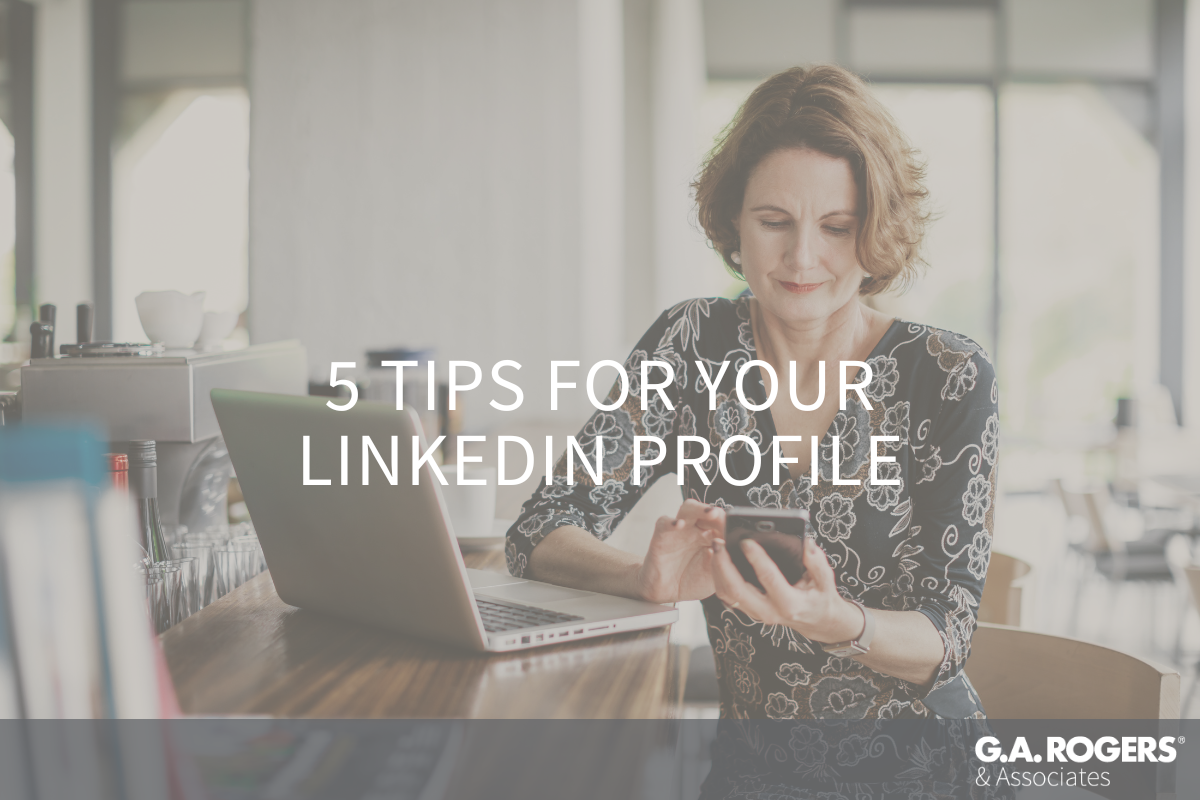 Recruiters and employers routinely inspect LinkedIn when searching for new talent. If you are looking for a new job, you want to make sure that your profile catches their attention. Here are a few tips to help you make your LinkedIn profile as attractive as possible.
Use keywords
To make your LinkedIn profile as effective as possible, you want to use powerful keywords. What you need to do is look through the job descriptions for the type of job you are interested in and identify the keywords used in the descriptions, and then use these words in your profile.
Make sure you are up to date
Often people don't bother to keep their profile updated, so when they move from one job to another, it is incomplete. You need to keep it current so that when a recruiter looks at it, he or she is getting an accurate picture of your work experience.
Stick to the essentials
Just like a resume, your profile is an advertisement for you and your expertise. So, just as with a resume, you want to make it as compelling as possible to a recruiter.
It should be easy to navigate and understand. As with a resume, using bullet points, short phrases and active verbs will help to make your profile stand out. Also, as you would in a resume, make sure to include facts and figures to back up your accomplishments.
Include only the most important or relevant facts. For example, you don't need to include every conference that you've been to, only the ones that you believe are the most significant and would impress a recruiter the most.
Display your expertise
The LinkedIn profile is also a good place for you to display your professional expertise. You can do this by posting blogs online or by commenting on the work of others, for example.
Use a good, professional photograph
LinkedIn is not a place to put a photograph of yourself hoisting a beer at happy hour with a group of friends making funny faces for the camera. Your photograph should be a recent one, and it should look professional. You should look professional.
Looking to increase your profile? The executive recruiters at G.A. Rogers can help!
At G.A. Rogers, we care about our job candidates, our results, and our relationships. We take the time to get to know each one of our candidates, enabling us to make better matches with employers. We treat our people with respect, and establish long-term relationships. Give us a call today to see what we can do for you.