Tips to Navigate the Job Search While You're Still Employed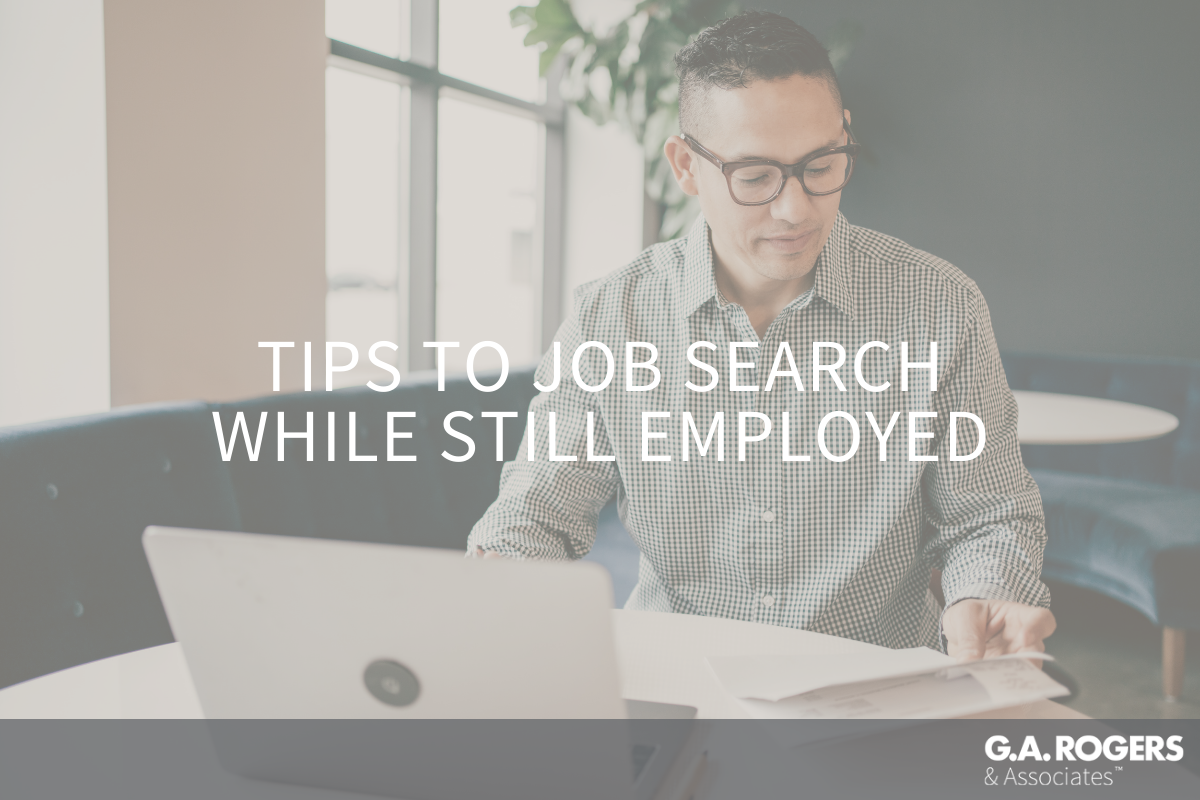 Career counselors say it's best to search for a job while you're still employed. There are several reasons for this. First, you are more attractive to an employer than if you were unemployed. This also gives you more leverage when it comes to negotiating salary.  
Also, the job search is not quite as stressful as it would be if you were unemployed. You still have an income. And finally, if you are working, you are still in touch regularly with people in your network, who can let you know about opportunities.  
But if you are looking while employed, you should follow practices to increase the chances of success. Here are a few. 
1. Keep it to yourself
Don't share news about your search with anyone in your office. Even if you just tell one person, the news will be all over the office in short order. This could lead to complications, especially if you don't want your boss to find out, or other people are interested in your job after you leave.  
2. Keep your LinkedIn profile up to date
This way, you won't have to hurry to get it completed before you start looking for a job. It's important to have it current because you can be sure that hiring managers will be looking at it. However, you don't want to mention that you are looking for a new job on your profile because someone at your current place of employment may see it.  
3. Don't criticize your employer
This shows a lack of professionalism and won't make a good impression on hiring managers. You also don't want to burn any bridges on the chance that your words make it back to your current employer.  
Even if you really do have a bad boss, refrain from maligning them.  
4. Inform possible employers you want confidentiality
Tell hiring managers that you don't want your current employer to know that you are looking for another job, and ask the managers to tell as few people as possible about your job search. 
5. Don't use anyone at your current place of employment for a reference
If you do, and they don't know you are job searching, it could put you in a very awkward position if another company contacts them.  
6. Don't set up interviews during work hours
If you start taking time off during work for interviews, your productivity will suffer, and your supervisor may begin to wonder about your dedication to your job. Try to set up interviews before work, such as a breakfast meeting, during lunch, after work, or during personal days. If a potential employer knows that you want to keep your job search confidential, they may try to work with you by setting up an interview during a time when you are not at work.  
7. Don't slack off in your job
Do this first of all out of a sense of professional integrity. Beyond that, if your performance suddenly falls off, you will raise suspicion and possibly create some animosity with your supervisor and coworkers who are depending on you. Again, maintain a high level of performance to avoid burning bridges.  
Connect with Our Team of Experts
At G.A. Rogers, we care about our job candidates, our results, and our relationships. We take the time to get to know each one of our candidates, enabling us to make better matches with employers. We treat our people with respect and establish long-term relationships. Give us a call today to see what we can do for you.