The Path to Career Success: 5 Tips to Get Promoted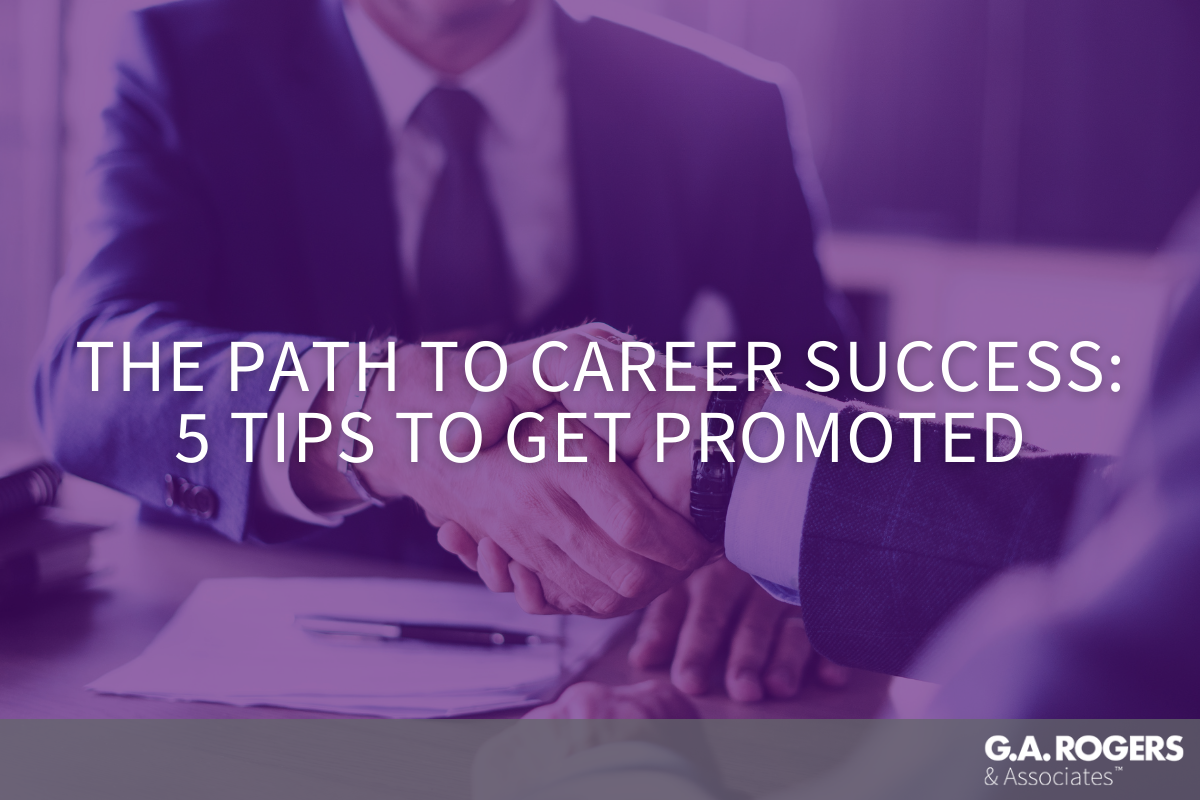 It goes without saying that to get promoted, you have to do good work and excel at your job. But it takes more than that. You have to make sure that those above you are aware of your accomplishments. Here are some tips to help you get that promotion.
1. Build up to it
If you want a promotion, you need to lay the groundwork, and this will take time. You need to first build up a case for why you deserve a promotion. You need to start talking about it with your supervisor several months in advance.
For example, in your annual performance review, you can bring up the subject of what will be required of you to move up to the next level. Or you could wait until you have a major accomplishment under your belt and then start a conversation about advancement.
The idea is to advertise your accomplishments and let your supervisor know that you have the ability to achieve at the next level.
2. Find someone to advocate for you
You need to find someone in the company in some type of leadership position who will back you up in your effort to advance. This is someone whom you would work with on a regular basis or someone who plays more of a mentor role. These types of relationships usually take time to develop.
You want to get together with the person occasionally to discuss your career, your aspirations, and your goals. The person can give you feedback on your work as well as advice on doing your job.
But most importantly, they can get your name in front of other company leaders and on the radar of those at the executive level.
3. Record your accomplishments
When you meet with your supervisor to begin talking about the possibility of advancing, you're going to need evidence to support your case, and that is why recording all of your accomplishments, both large and small, is so important. This way you will have them ready to hand when you need them.
Accomplishments should include examples of how you demonstrated your soft skills as well because they are crucial in making your case. You need to show you have the drive, leadership, emotional intelligence, and communication skills that warrant your advancement.
4. Get feedback from your peers
Put together a little survey, give it to a few of your colleagues, and ask them for their honest feedback on your performance. Ask them to give their opinion on the things you're good at and areas where you can improve. This will help you to better understand what kind of reputation you have in your workplace.
5. Keep the big picture in mind
When you make your case for moving up, you cannot make it all about yourself. You need to talk about your skills and abilities as they relate to the overall objectives of the business and its future strategic goals.
You need to show how your promotion will help the operation of the entire company and enable it to perform better.
Build Career Success with G.A. Rogers
At G.A. Rogers, we care about our job candidates, our results, and our relationships. We take the time to get to know each one of our candidates, enabling us to make better matches with employers. We treat our people with respect, and establish long-term relationships. Give us a call today to see what we can do for you.