Skills Your C-Level Talent Should Have in 2022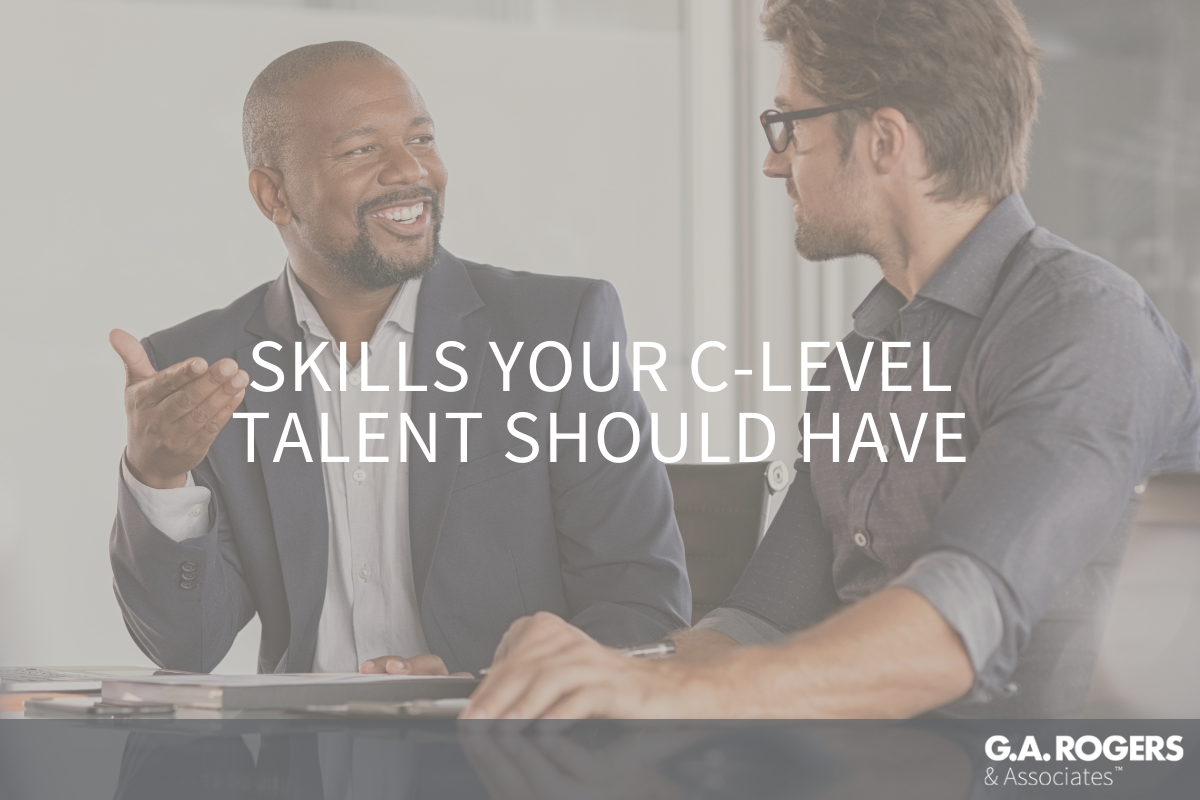 Today's senior executives are expected to have both technical skills related to information technology and also soft skills, particularly those related to problem-solving, innovating, and negotiating.
These leaders need the skills to help navigate their companies through a rapidly changing and volatile economy.
Companies are moving to assimilate emerging technologies more than ever before and using them to help drive their growth. Because companies are immersing themselves in the digital realm so quickly and so extensively, company leaders need to acquire new sets of skills to lead in this new environment.
Most in-demand hard skills
What companies want in the C-Suite are people familiar with artificial intelligence, data science, machine learning, and cyber security issues. Leaders need to know about these new technologies so that they can develop digital business strategies that will help to keep their businesses competitive.
Other hard skills that are in demand include knowledge of development and operations (DevOps), knowledge of the Internet of Things, and HR management skills.
By far, the skills that are most in-demand are those related to artificial intelligence and data science. Over the past several years the growth in demand for these skills has increased roughly 150%. They speak to the need for business leaders to use data to make informed decisions.
The growth in demand for machine learning skills and cybersecurity skills has increased about 90%.
Most in-demand soft skills
The soft skills that companies are looking for in the C-Suite include design thinking, strategic management, adaptability, customer relations, complaint management, and data governance.
As information technology has become more and more pervasive, the idea of design thinking has become critical as well. It is a process that helps developers understand the users of technology, challenge assumptions, redefine problems, and create innovative solutions for new products.
It involves five stages — empathizing, defining, ideating, prototyping, and testing. It is especially applicable for problems that are not well defined. It begins with empathizing, researching the needs of the users. Then it moves to defining or stating what the user's needs and problems are. The next stage is generating ideas and thinking outside the box to solve the problems. Prototyping is an experimental stage, where the goal is to identify the best possible solution for each problem. And the final stage, testing, is where the solutions are evaluated.
Find the Best for Your Team
If your company is looking for qualified, reliable professionals, G.A. Rogers can provide them. We thoroughly screen all of our job candidates to ensure they have the skills and experience you need, and that they will be a good fit for your company. Give us a call today.