The Benefits of Working With an Executive Management Search Firm Like G.A. Rogers & Associates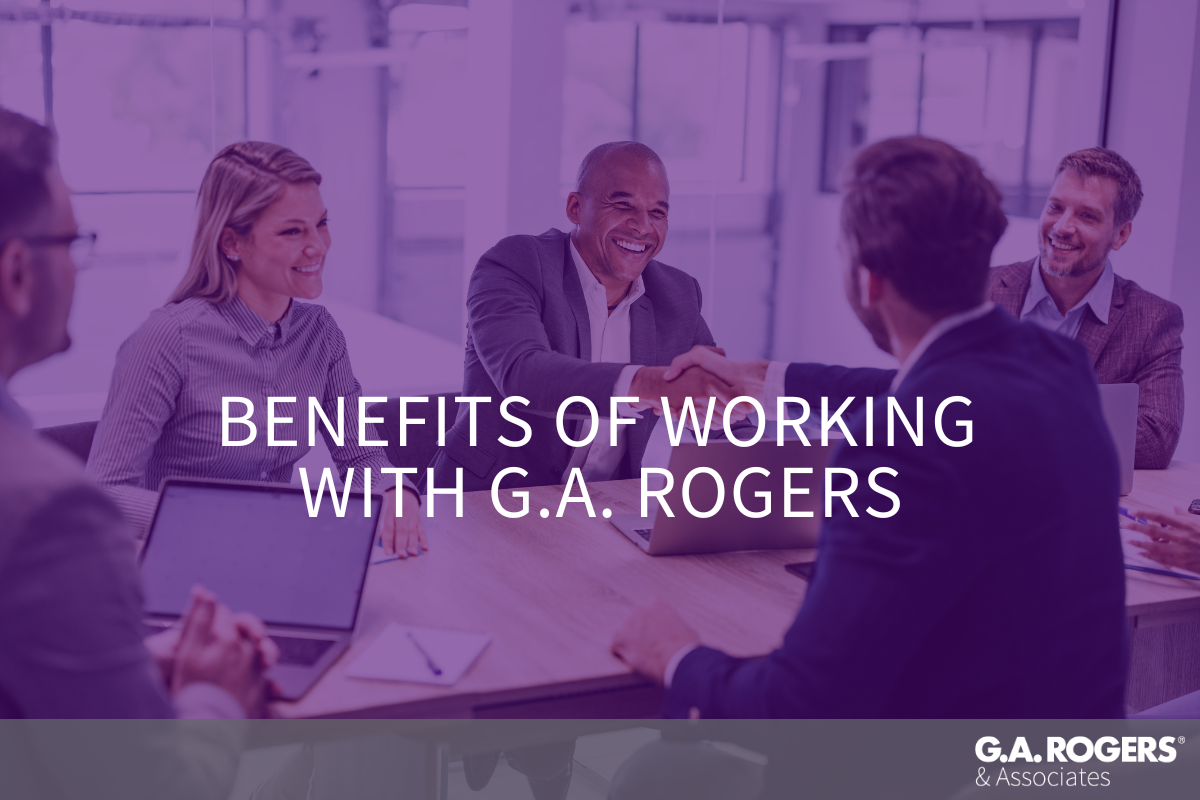 If you are in a management position, using an executive search firm like G.A. Rogers & Associates can really help to give your job search a boost. A firm like G.A. Rogers can act as your career consultant, helping you to better recognize your capabilities, assess your career options, and identify the organizations that best match your skills and ambition.
To show what G.A. Rogers & Associates can do for you, let us tell you a little about our process.
Step 1. We get to learn more about you
We start things off with a conversation. We'll go over your resume, talk with you about different career options and then start to lay out the best path for your job search.
Step 2. We talk about goals
After getting to know a little about you, we'll look next at your skills, experience, leadership style, and the career goals that you've set for yourself. We will also go over the kind of salary you are looking for and the locations where you would most like to work.
Step 3. We develop an action plan
Now we're ready to develop a profile of what your ideal position looks like. We'll then put together a timeline for your job search and also discuss what kind of transition strategy you will need in moving to a new job.
Step 4. We look at new opportunities
We'll go through our extensive network to find employers and jobs that will best meet your needs. Then, your recruiter will contact these employers to notify them of your availability, tell them about your particular skills and talents, and review any opportunities that are available at the company.
Step 5. We set up interviews.
In addition, we will set up interviews for you, as well as help you with research on the companies and other interview preparation. After you have met with hiring managers, we will also contact them for feedback on your meeting and help you with salary negotiations.
Because we deal with people in leadership roles, we work hard to find opportunities that are tailor-made to their particular skills and interests, many of which are not publicly advertised.
We work with people who are at the C-Suite level, in other corporate leadership positions, as well as directors and managers.
At G.A. Rogers & Associates, we value integrity, we work to build a relationship of trust with all of our clients, and we are reliable. We care about our job candidates, our results, and our relationships. We take the time to get to know each one of our candidates, enabling us to make better matches with employers. We treat our people with respect, and establish long-term relationships. Give us a call today to see what we can do for you.