Returning to the Office is a Marathon Not a Sprint: 3 Ways to Master the Transition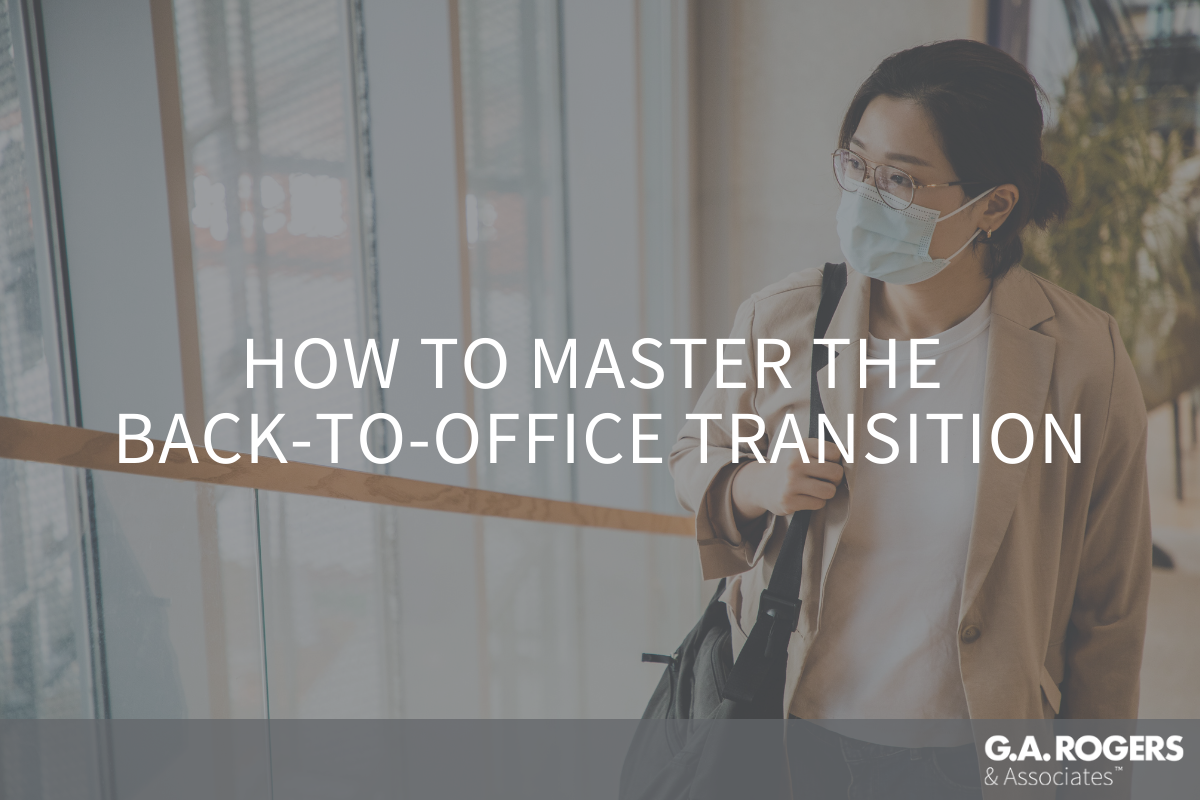 Returning to the office is going to be a big step for most employees. It will involve some major changes. That is why it is especially important for managers to lead with empathy during this stressful transition. Management needs to recognize that the move back will entail upheavals in employees' lives as they deal with the changes to daily routines and responsibilities. Here are a few ways to make the transition go more smoothly.
1. Do it gradually
To make the transition smoother, you can stagger the return of employees, bringing them back in phases over the course of several months. There are different ways to do this. You could, for example, bring them back by department, beginning with employees that are most critical to the operation of the company. Or you could bring everyone back for just two or three days a week and work up from there.
This will help provide more structure and stability to the return, enabling you to set up expectations and goals for each return phase. And it will give employees time to adjust as many will need to do things like finding childcare, coordinate schedules with spouses, and work out schedules for things like commuting.
2. Emphasize company values
This is also a good time to boost employee engagement. You can hold a transition orientation for employees, emphasizing the company's mission, goals, and values. Share information with employees about the state of the company currently and how you are planning to proceed in light of new conditions. Use the orientation also as an opportunity to get feedback from employees.
3. Review company policies 
The pandemic changed a lot in how companies operate. Companies had to create new policies and procedures on the run. Now that you are moving toward a more stable atmosphere, it is good to review your policies and procedures to deal with new working conditions and demands, such as hybrid work arrangements and more flexible scheduling.
Find a Good Fit For Your Company
If your company is looking for qualified, reliable people, G.A. Rogers can provide them. We thoroughly screen all of our job candidates to ensure they have the skills and experience you need and that they will be a good fit for your company. Give us a call today.