How to Highlight Your Managerial Skills in an Interview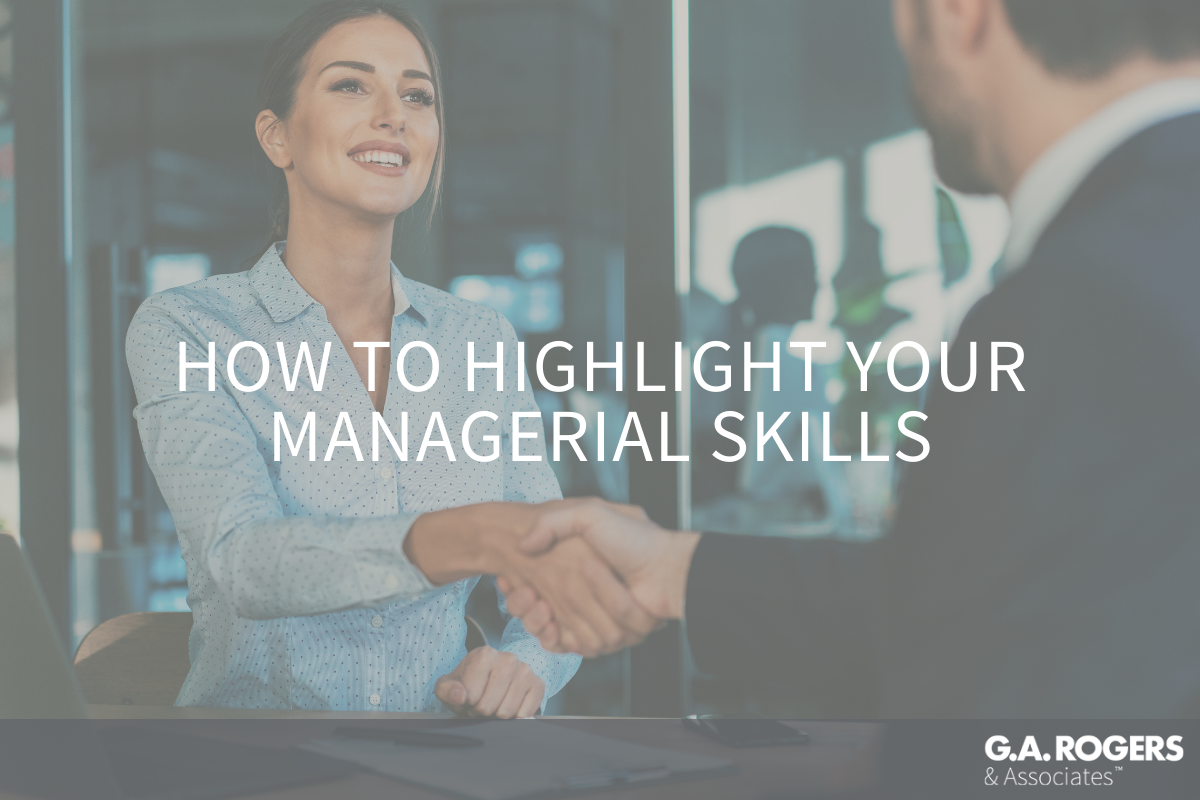 Companies now more than ever are looking for leadership skills in the people they hire. If you are looking for a job and want to give yourself the best chance at getting hired, you should highlight your leadership skills. Here are a few tips on how to do that effectively. 
1. Use examples
Those in the writing profession have a succinct phrase for this – show, don't tell. The same thing applies to an interview. Just telling the hiring manager, you have leadership skills isn't going to impress anyone. You have to show him or her by illustrating them, giving examples of times when you used your leadership skills in previous jobs.  
You may have led a team on a big project, for example, and can describe the planning, organizing, and implementation. Also, don't neglect leadership roles outside of work. You may have done volunteer work where you led a group of people or served on a school board or other local government body. 
2. Use facts and figures
Simply describing your accomplishments as substantial won't carry much weight unless you put some numbers to them. If you took the lead in an effort that resulted in a revenue increase, state exactly how much the increase was.  
If you are describing something as a major project, what kind of numbers were involved, and how long did the project take to complete? How many people did you oversee? 
3. Highlight decision-making ability
Another important leadership skill is decision-making ability, which managers demonstrate every day in matters large and small.  
Again, you want to give examples of times you were called upon to resolve problems or handle other issues related to customer service or other minor crises that developed. You want to show that you can handle the decisions that must be made every day to keep things running smoothly. 
4. Show confidence
It's difficult to convince anyone that you are a true leader if, during the interview, you come across as timid, nervous, or unsure of yourself. You need to make sure that you are exuding calm and confidence.  
This is where preparation comes in. Take some time to consider how you will go about answering some of the more common interview questions. Practice your answers so that you can answer them smoothly and confidently during the interview. 
5. Show your enthusiasm
Good leaders lead by example. If they want to motivate their workers, they need to show passion themselves. That is what you need to do during the interview. If you are asked why you want to work at the company, you should have an answer at the ready that demonstrates your enthusiasm for your profession and excitement about the job. 
Connect with G.A. Rogers Today
At G.A. Rogers, we care about our job candidates, our results, and our relationships. We take the time to get to know each one of our candidates, enabling us to make better matches with employers. We treat our people with respect and establish long-term relationships. Give us a call today to see what we can do for you.