How to Effectively Hire Your Next CFO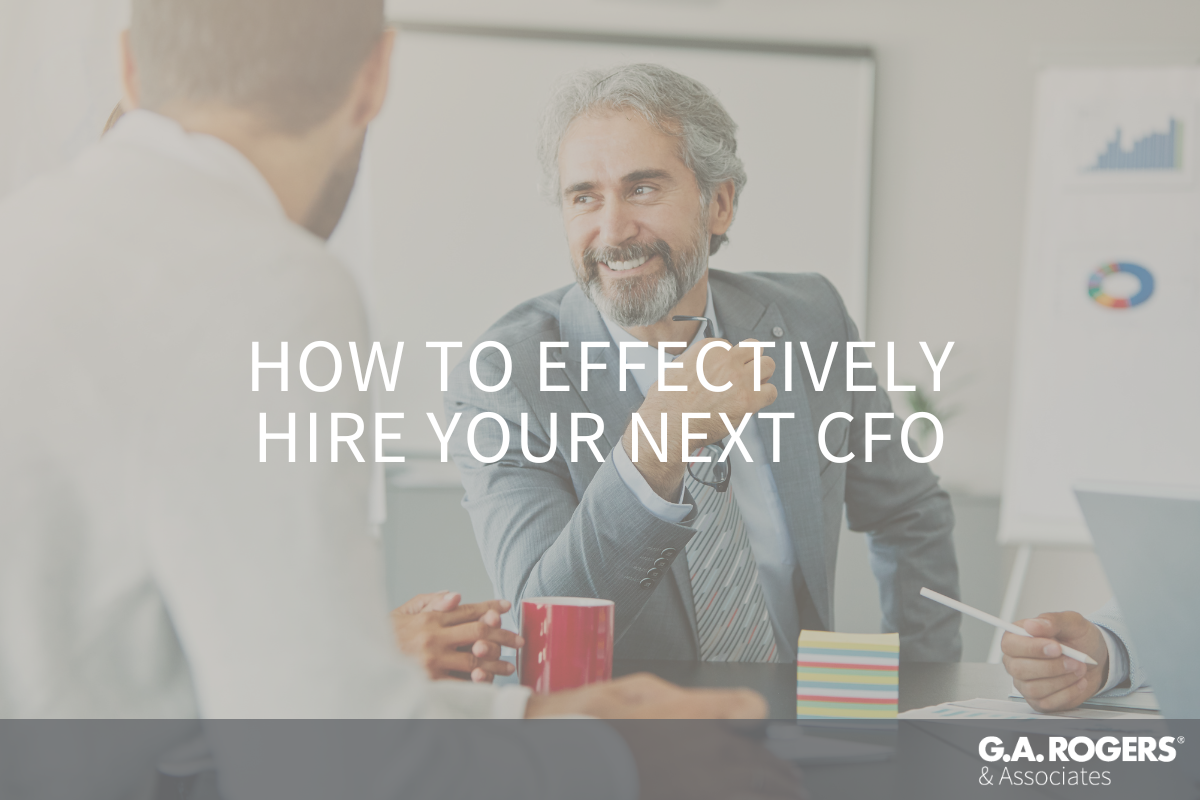 A good CFO can make a big difference in the growth of any company. It is one of the most important positions to ensure a company is operating efficiently. If you are looking for a new CFO, here are some of the qualities you should be seeking.
Knowledge of strategic financial planning
You need someone who is skilled at financial forecasting and who can help the CEO with capital location. The CFO should be able to effectively analyze financial data to develop business strategy and objectives.
Good communication skills
Being an effective communicator is a necessity for this job. The CFO needs to take complicated financial information and make it understandable and meaningful to leaders and other stakeholders of the company.
Adaptability
You need a CFO who knows his way around the information technology landscape. He or she can adapt to the changes brought on by digital technology. Companies are looking for CFOs who know how to analyze big data and information both on a financial and economic level. The CFO needs to be innovative in this area.
Fit with the company culture
As with any employee, the CFO should be a good fit with your company culture. If their values and attitudes don't align with your company, they probably won't be very effective in their job.
Achievements
As with any candidate, you need to take note of what their accomplishments have been in their previous jobs. How successful have they been?
What kind of network do they have?
A good CFO should have a range of connections to other people in related fields who can provide help and support. This includes people at private equity firms, auditors, bankers, investment consultants, lawyers, and others.
Ask knowledgeable questions
Your questions must elicit the information you need to determine how qualified the CFO candidate is. Some important questions to ask include how they go about determining the profitability of an investment, how they go about developing revenue forecasts, how to put together a budget
Question them about their job search
You need to get some idea if the person is being pursued by other companies. You need to find out if they are interviewing elsewhere and where they are in the process. If you have a good candidate, you may want to move more rapidly to make a hire so that you don't lose the person to another company.
Looking to recruit a CFO or key executive?
If your company is looking for qualified, reliable people, G.A. Rogers can provide them. We thoroughly screen all of our job candidates to ensure they have the skills and experience you need, and that they will be a good fit for your company. Give us a call today.