Don't Stop Your Job Hunt During the Holidays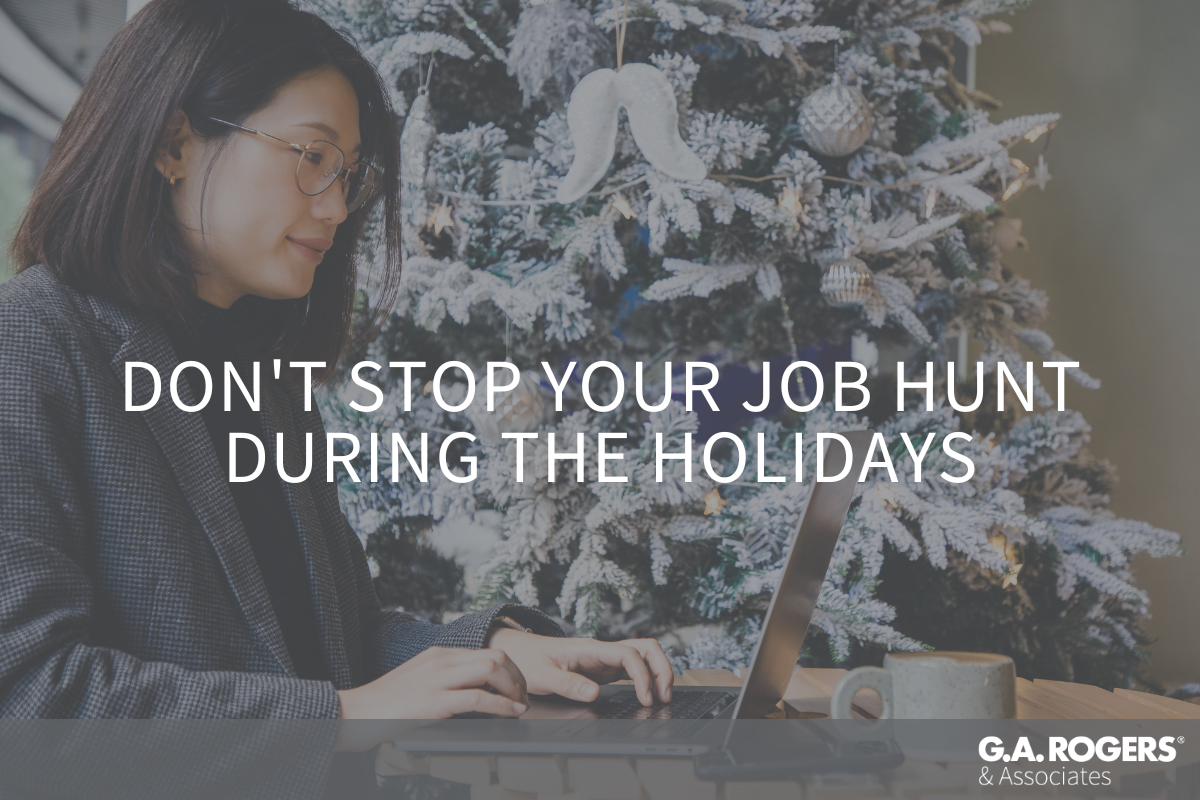 Many people in the midst of a job hunt tend to take their foot off the gas during the holidays. They are more focused on other tasks that are related to the season. Plus they assume that companies are taking a break as well in their hiring during this time.
But this is only partly true. Companies do tend to scale back some during the holidays, but the hiring process does not stop. Businesses still have openings that they need to fill.
So career counselors advise not to take a break with the job search during this time of year but continue full speed ahead. Moreover, since many other job seekers will take a break during the holidays, you will have an advantage if you continue looking.
It's good to continue the search for another important reason as well, and that's to keep up your momentum. If you take a break from your search, you will have to restart it and get yourself back up to speed, which will take extra time.
Here are a few things you can do to keep your momentum going.
Do some planning
Take some time to make up a schedule for your job search activities over the holidays, blocking out definite dates and times and specifying exactly what tasks you will be doing.
This will help to ensure that you make progress and not be distracted by all the other events and activities that you will be involved in during this time of year.
Network
This is also a great time to connect with people, which you can do at events like holiday parties and family gatherings. When you send cards and emails to friends, relatives, and colleagues, you can mention that you are in the midst of a job search, and ask if they can offer any advice or information.
The holidays are also a good time to volunteer, which offers another opportunity to make connections.
Update your resume
Use the time over the holidays to ensure your resume and cover letter are in good shape. Review them to make sure you have your most significant accomplishments and skills listed, that it is well organized and there are no spelling or grammatical errors.
Need help with your executive job search?
At G.A. Rogers, we care about our job candidates, our results and our relationships. We take the time to get to know each one of our candidates, enabling us to make better matches with employers. We treat our people with respect, and establish long-term relationships. Give us a call today to see what we can do for you.