How To Balance Your Professional Drive and Your Personal Sanity as a Top Executive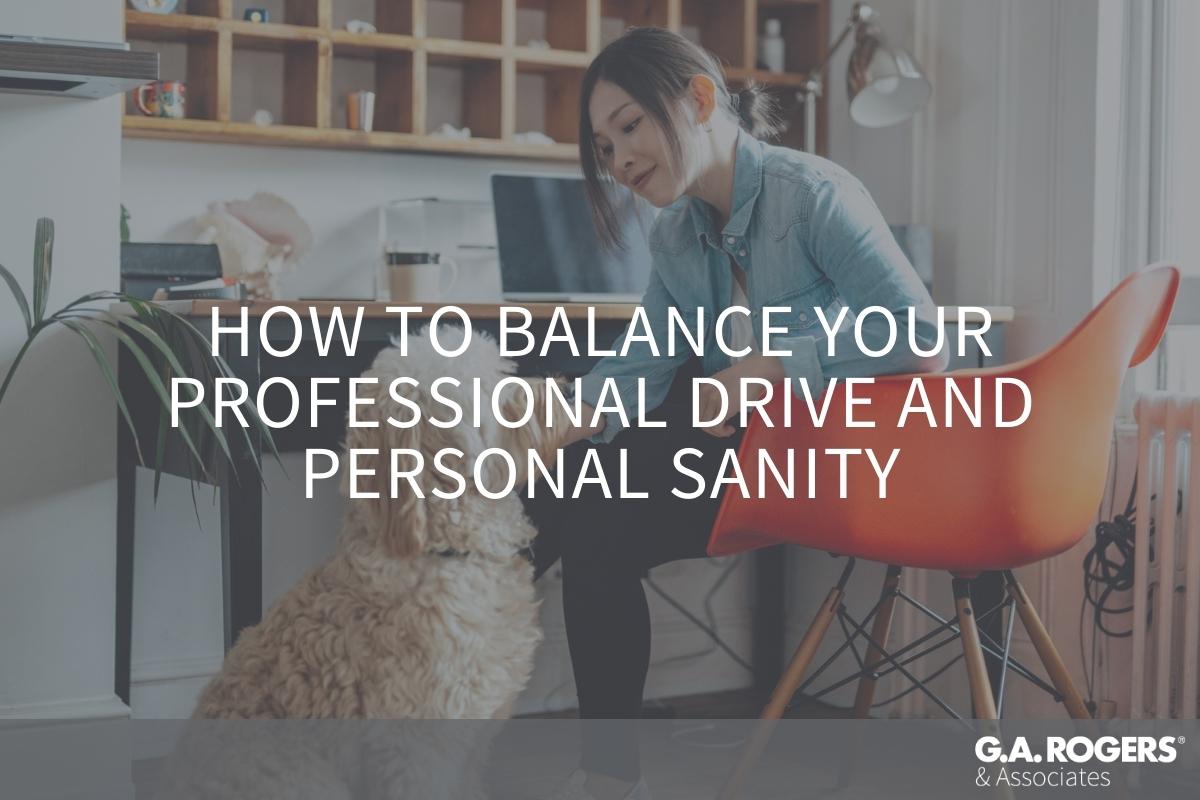 You are ambitious and want to move ahead in your career, but you also want to have some kind of work-life balance. It's not easy to do, and not achievable all the time. But you know that being a workaholic does more harm than good. So, how do you balance the two?
Here are a few tips on trying to stay sane in a business world that is often anything but.
Don't be a perfectionist
When people are younger and ambitious, they may have a tendency toward perfectionism, which they can indulge in because their lives are simpler. But as we grow older, our activities and responsibilities multiply, and attempting to pursue perfectionism in all of them just isn't possible.
It's simply a recipe for burnout. The idea is not to be a perfectionist, but rather, to pursue excellence.
Take a break from the electronics
Technology has helped us all become more productive, but it has its drawbacks as well. One of them is that we are constantly available for work-related messages, whether we're at work or not. As a result, you might be on the phone talking with someone about a work-related issue or texting them while at your child's soccer game. You feel like the workday never ends
Sometimes, you just have to turn off the phone. And you simply have to unplug.
Change your routine
Over time, you may have developed some poor habits that are time wasters, making you less efficient. You need to think about how you can change your routine to become more efficient and make your life easier.
This begins with looking at your daily habits to see if they are helping or hindering your life. The problem is that we develop many habits through inertia, we fall into them and then get into a rut. But habits aren't set in stone. You can develop new habits, ones that will improve your life.
Exercise
When the work piles up and people become really busy, the first thing they cut out of their day is usually exercise. But this is a mistake because exercise is just as important, if not more so than anything else you do during the day.
It's not only necessary to stay healthy, but also for your mental acuity, as well as to maintain your energy levels. It helps to ward off disease, reduce stress levels, and improve mood. There are clear and distinct cognitive benefits.
It is definitely a necessity if you want to maintain some balance in your life.
Looking for a leadership role with more balance?
If your company is looking for qualified, reliable people, G.A. Rogers can provide them. We thoroughly screen all of our job candidates to ensure they have the skills and experience you need, and that they will be a good fit for your company. Give us a call today.