4 Strategies to Help You Pivot Your Career Successfully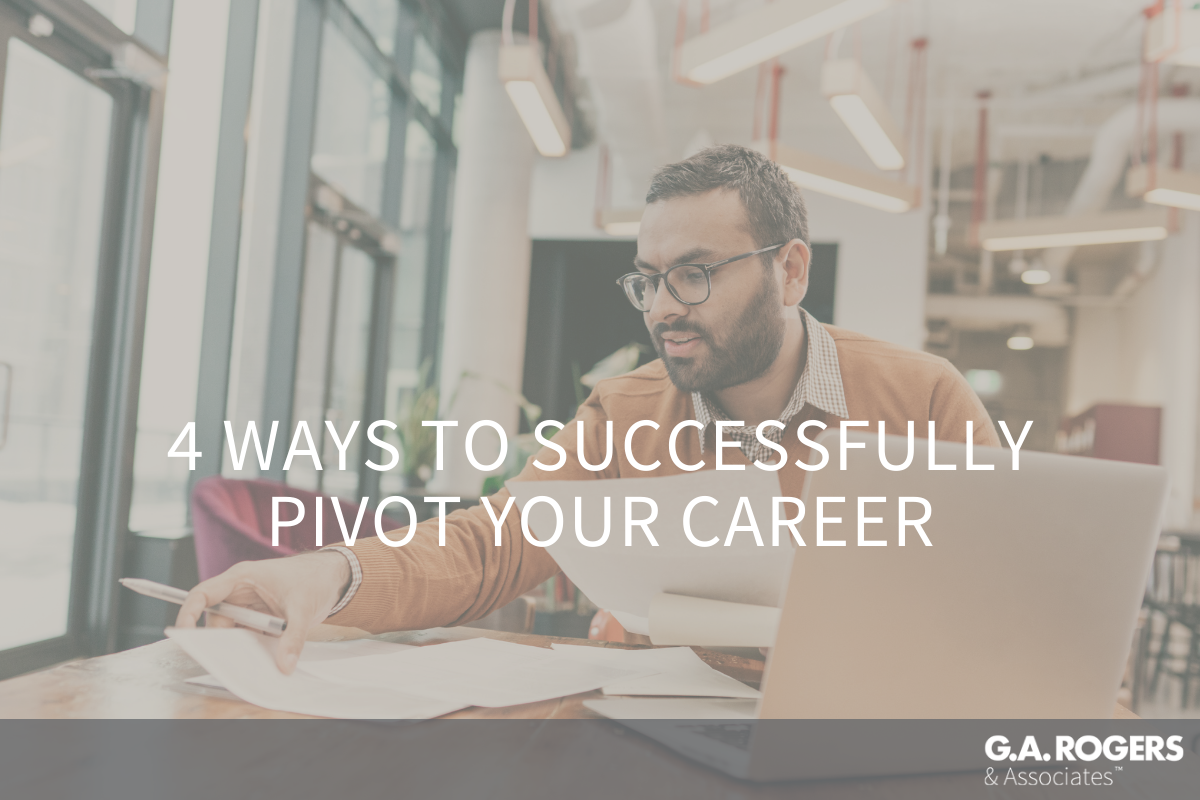 You may be thinking about switching careers and entering a new profession. It's a life-changing decision and a move you need to be sure you are ready for. If you really want to make a change, here are some tips on doing it successfully.  
1. Find out as much as you can about the job
Pivoting your career is a big life change, a huge decision, and you want to do everything possible to make sure it is the right one. You may have some familiarity with the job you want. But how much do you really know about the nuts and bolts of the job?  
Before taking the plunge, you owe it to yourself to learn as much as you can about the job, to make sure it is something you really want to do. You need to know about all aspects of the job – the good, the bad, and the ugly – to make sure your decision is an informed one.  
Toward that end, you need to do research. Go online to read as much as you can about the job. Talk with people through social media. Set up informational interviews with people who have the job and learn from them.  
Other possibilities include job shadowing, volunteering, and taking classes to learn more. 
2. Determine how you will get there 
Point A is where you are at now. Point B is the job you want. You need to figure out a step-by-step plan of how you will get from point A to point B. How will you acquire the skills needed? Will you need to get any kind of certification or licensure? Will you need additional training?  
One way to do this is to begin with, your ultimate goal and work backward from there to see what you need to do to reach the goal. You should set intermediate benchmark goals along the way. You should also develop a schedule for each task you need to accomplish.  
3. Develop your brand
A personal brand is similar to a company brand – what is distinctive and different about you, what sets you apart, and what makes you worth hiring. It is what you bring to the table that others do not. Part of it is the reputation you have established.  
You may have established a personal brand in your current career, but you will need to reestablish it for your new career. You can make a start by creating a presence on social media, such as LinkedIn. You can build your reputation by blogging, linking to articles in your field, and commenting on the work of others. 
4. Build Your Career with G.A. Rogers 
Working with a recruiting agency can make the job search process easier and more efficient for you. The agency will pair you with companies that match your specific skillset. Get started on the next step in your career with G.A. Rogers today!