PrideStaff Expands in Edison, NJ: Office Launches New Professional Recruiting Division
November 29, 2021
---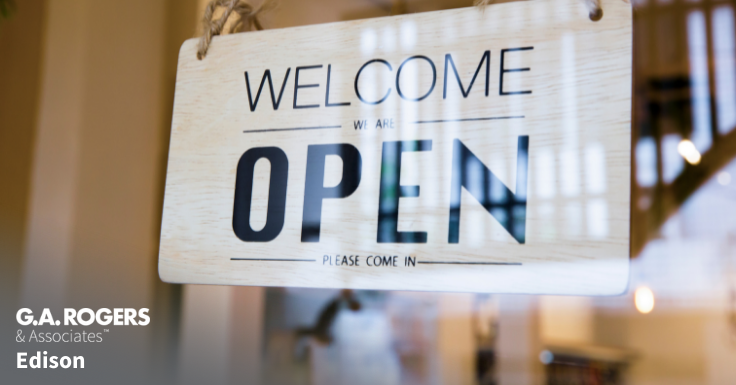 As businesses across the country struggle to find qualified talent, PrideStaff is pleased to announce that their Edison office has added a G.A. Rogers & Associates division to its existing operations. A natural extension of PrideStaff's staffing and placement franchise, G.A. Rogers & Associates addresses clients' direct hire needs for executive, managerial and supervisory roles in PrideStaff's core areas of focus.
While PrideStaff Edison Owner/Strategic-Partner Manisha Subramanian has run an award-winning staffing and employment agency for the past six years, she is thrilled to now offer a wider range of services to complement her agency's contingent workforce solutions. "Launching our new professional and leadership recruiting division equips us to provide more comprehensive services to our candidates and companies," said Subramanian. "For employers, G.A. Rogers & Associates makes finding the right high-performers simpler and more successful – especially in today's talent-starved market. For professional, managerial and leadership talent, our search consultants provide a concierge job-search experience, confidentially and proactively marketing their talents to prestigious employers, nationwide."
While PrideStaff Edison's G.A. Rogers & Associates division is new, the group will be led by industry veterans. "Our leadership team brings more than 40 years of executive and professional recruiting experience to every search," said G.A. Rogers & Associates Vice President, Karen Cowan. "Supported by one of the nation's most successful hiring infrastructures, our professional search consultants tailor services to provide an exceptional recruiting experience, shorten hiring timelines and fuel clients' growth opportunities."
For job seekers, working with G.A. Rogers & Associates means access to higher-level positions throughout the country, many of which won't be advertised elsewhere. Experienced managers, supervisors, business professionals and executives are encouraged to explore and apply to job opportunities at jobs.ga-rogers.com.
About G.A. Rogers & Associates
A division of PrideStaff, G.A. Rogers & Associates specializes in executive and professional recruiting. The parent company was founded in the 1970s as 100 percent company-owned units and began staffing franchising in 1995. They operate over 80 offices in North America to serve over 5,000 clients. With over 40 years in the staffing business, headquartered in Fresno, CA, all PrideStaff brands offer the resources and expertise of a national firm with the spirit, dedication and personal service of smaller, entrepreneurial firms. For more information on G.A. Rogers & Associates services, visit our website.
PrideStaff and G.A. Rogers & Associates shared Mission: Consistently provide client experiences focused on what they value most.
---
« Return to press room