The Best Corporate Travel Rewards Programs for 2023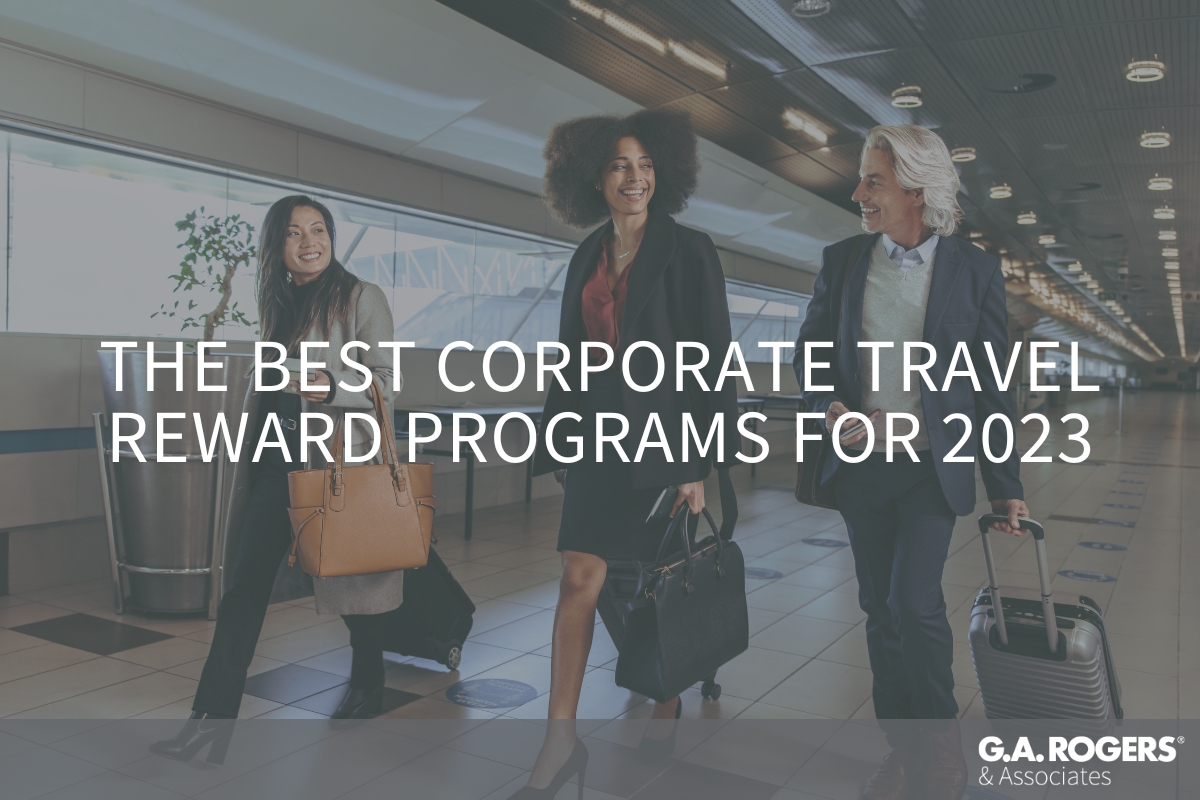 Air travel is taking off again. More people are taking to the skies for business and pleasure. Naturally, everyone is interested in getting the most bang for the buck. To help with that, here is a listing of the top air and hotel travel rewards programs compiled by U.S. News.
Here are the top five air travel rewards programs:
Alaska Airlines Mileage Plan
Delta SkyMiles
United MileagePlus
Hawaiian Miles
Southwest Rapid Rewards
The rewards programs were ranked using several different criteria. The one given the most weight, as much as all the other criteria combined, is how easy it is to earn a round-     trip flight. This particular criterion takes into account both routes within the United States and international ones as well, dividing them into short domestic, medium domestic, and long flights.
Other perks offered by the airlines are weighted at 25 percent of the total. These fringes include things like free checked bags, point expiration policies, associated credit cards to optimize earnings, and others.
Ten percent weight is given to airline coverage and the extent of the coverage of major regions. Another ten percent was given to the number of daily flights
The quality of the airline is weighted at 8 percent. U.S. News used an airline quality rating report published by Wichita State and Embry-Riddle Aeronautical universities as a guideline.
Here are the top five hotel travel rewards programs.
World of Hyatt
Wyndham Rewards
Marriott Bonvoy
Choice Privileges
IHG One Rewards
In ranking these, the criterion given the most weight was the ease of earning a free night's stay. This carried as much weight as all the other criteria combined. The evaluators looked at how quickly a person could earn a free night at 20 different locations in various geographic areas.
Other perks offered by hotels are weighted at 25 percent. These include amenities such as point expiration, ways to use and earn points, room upgrades, late checkout, complimentary breakfast, and others.
Other criteria receive only marginal consideration in determining the rankings. These include the number of hotels in a network and the proximity of their location to popular leisure and business destinations, and the different types of properties that the hotels were located on, such as beaches or mountains.
Looking to recruit top executives and leaders?
If your company is looking for qualified, reliable people, G.A. Rogers can provide them. We thoroughly screen all of our job candidates to ensure they have the skills and experience you need, and that they will be a good fit for your company. Give us a call today.