Ten Tips to Becoming a Better Networker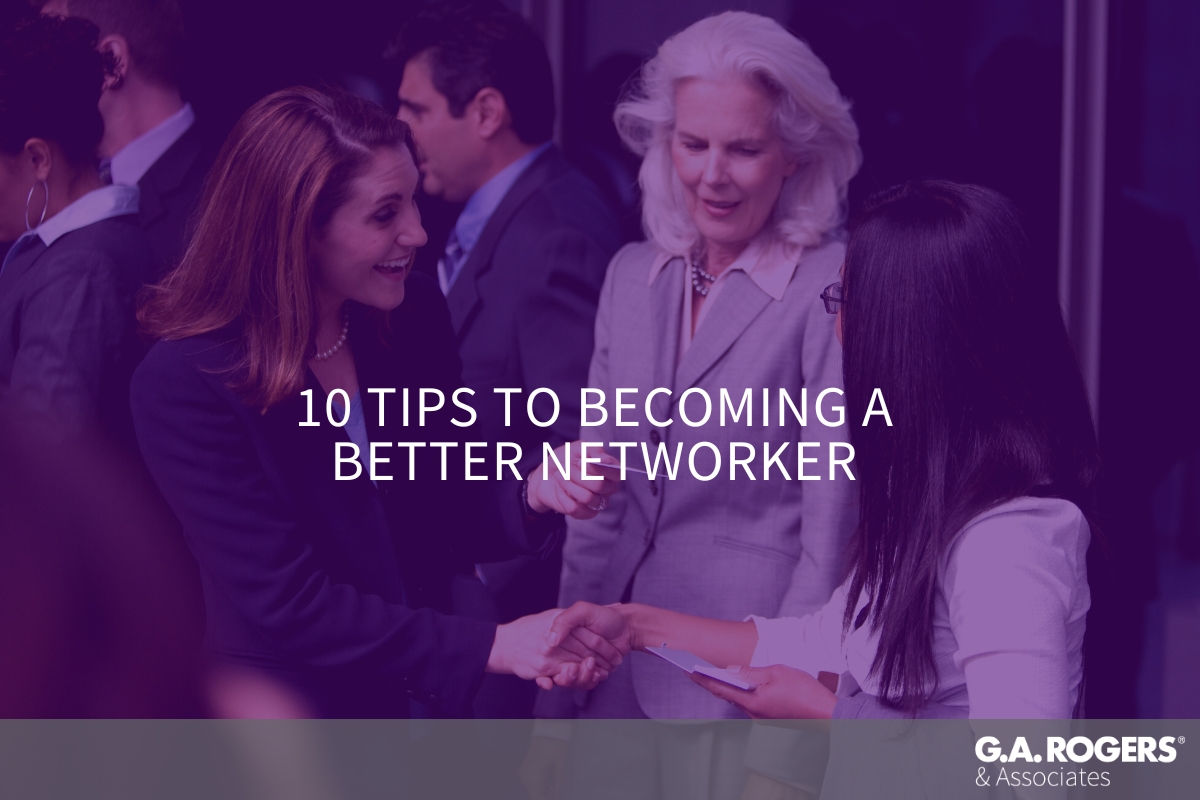 Networking is a key aspect of career development and can be a powerful tool to help you build relationships, establish connections, and advance in your career. Here are some tips on how to network effectively:
Set specific goals.
Before you start networking, it's important to set specific goals for what you hope to achieve. Whether it's finding a new job, building new relationships, or gaining new knowledge and insights, having a clear goal in mind will help you focus your efforts and make the most of your networking opportunities.
Be prepared.
Before attending a networking event or meeting, research the participants, the event, and the organization hosting the event. This will help you to identify potential contacts and tailor your conversation to align with their interests.
Be authentic.
When networking, be yourself, be honest, and be authentic. People are more likely to remember you and want to connect with you if you are friendly and open.
Listen.
Networking is not just about talking about yourself, it's also about listening to others and learning about their experiences, challenges, and goals. By listening, you'll be able to identify opportunities for collaboration and support.
Follow up.
After meeting someone, be sure to follow up with them. Send an email or connect with them on LinkedIn. This will help to solidify the connection and open up opportunities for further engagement.
Be generous.
Be generous with your time, expertise, and resources. Offer to help others with their goals and projects, and they'll be more likely to return the favor in the future.
Be consistent.
Networking is not a one-time event, it's a continuous process. Building relationships takes time, effort, and consistency. Attend networking events regularly, and stay in touch with your contacts.
Leverage online networking.
In today's digital age, online networking is just as important as in-person networking. Use professional social networks such as LinkedIn to connect with potential employers, industry experts, and peers.
Use a CRM.
Keep track of your contacts and conversations by using customer relationship management (CRM) software. This will help you to easily stay in touch with people and keep track of their information.
Network outside of your industry.
While it's important to network within your industry, it can also be beneficial to network outside of it. This will expose you to new ideas, perspectives, and opportunities.
Connect with the executive recruiters at G.A. Rogers.
At G.A. Rogers, we care about our job candidates, our results, and our relationships. We take the time to get to know each one of our candidates, enabling us to make better matches with employers. We treat our people with respect, and establish long-term relationships. Give us a call today to see what we can do for you.