Optimize Your LinkedIn Profile Keywords with These Six Tips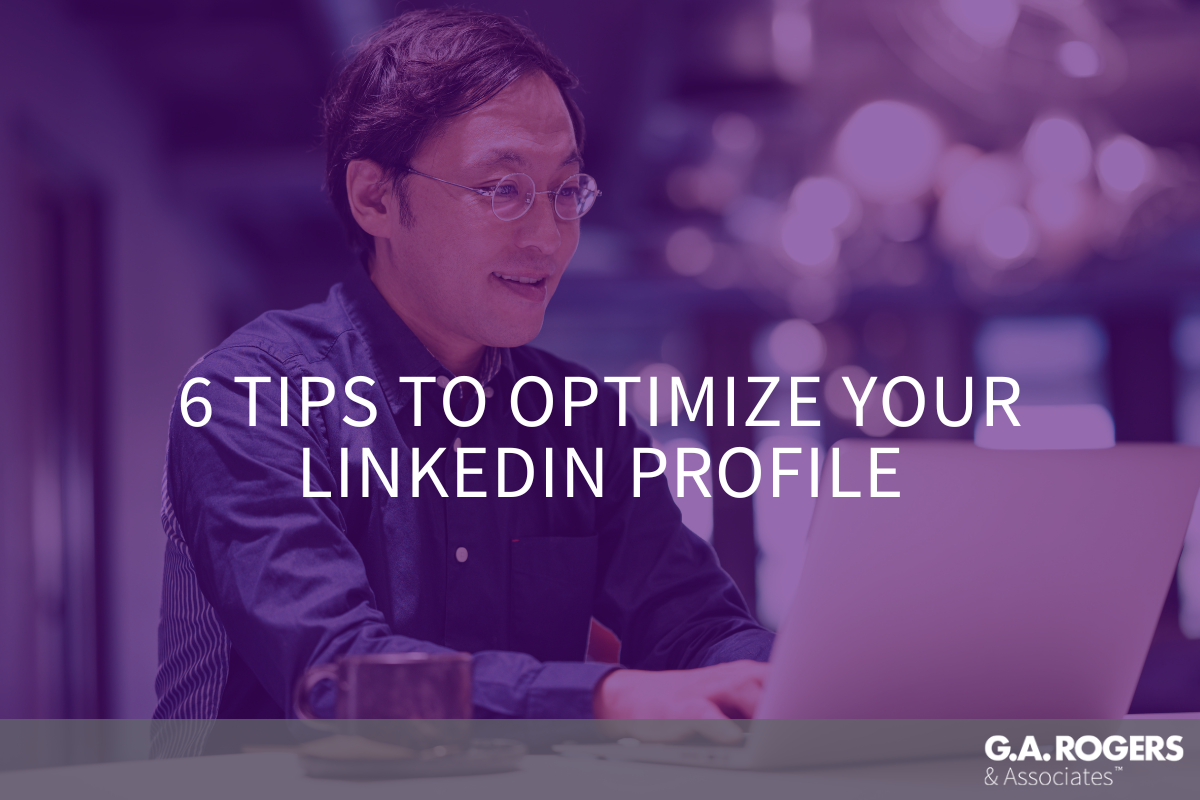 To optimize your LinkedIn profile, the first thing you need to do is look at the descriptions of jobs that interest you. Job descriptions are the primary source for keywords to use in your profile. Look at the keywords used in the descriptions. Then, try out different versions of the terms to determine which are used the most. Here are some ways to do that.
Try to be creative
You want to look for terms that are important to employers but may not have occurred to you. Do a careful analysis because there may be skills seemingly unremarkable to you that are actually valued by employers.
Make sure terminology is current
Make sure the terms you list are ones currently in use for your profession and your industry. These are the words employers will be using in job descriptions and ones that are being applied for searches on LinkedIn and for applicant tracking systems.
For example, are you using a job title that is out of date?
Be comprehensive with your terms
Make sure to use all the terms that apply to a certain skill. For example, you may be skilled at using Microsoft Office but unsure about listing products within Office.
If you look through job postings, however, you will see that, although the term Microsoft Office is used the most, employers also include the names of the different      Office products in the job descriptions. So you should include all of these terms on LinkedIn as well.
Use variations of a term
When searching on LinkedIn, people will use different versions of the same term. So you want to be sure to use a few variants of the specific word.
For example, someone may search by entering the term PMP for project management professional. But another person may use the full term, so you need to include both versions on your LinkedIn profile.
Put keywords where they are easily recognized
The LinkedIn professional headline is the most important place to include your best keywords. Since this field includes up to 120 characters, it enables you to use important keywords in addition to the job title. Be as specific as you can about your job so that recruiters will be able to find you more easily.
Your name is your most important keyword
Why? Because it is the way people will search for your LinkedIn profile. If they can't find you, they won't be able to contact you. That's why it's crucial that you use exactly the same name for all of your documents. Otherwise, you are just causing confusion and making it harder to find you online.
Looking for a new leadership opportunity? The executive recruiters at G.A. Rogers can help!
At G.A. Rogers, we care about our job candidates, our results, and our relationships. We take the time to get to know each one of our candidates, enabling us to make better matches with employers. We treat our people with respect, and establish long-term relationships. Give us a call today to see what we can do for you.