Earned Your MBA? Now What?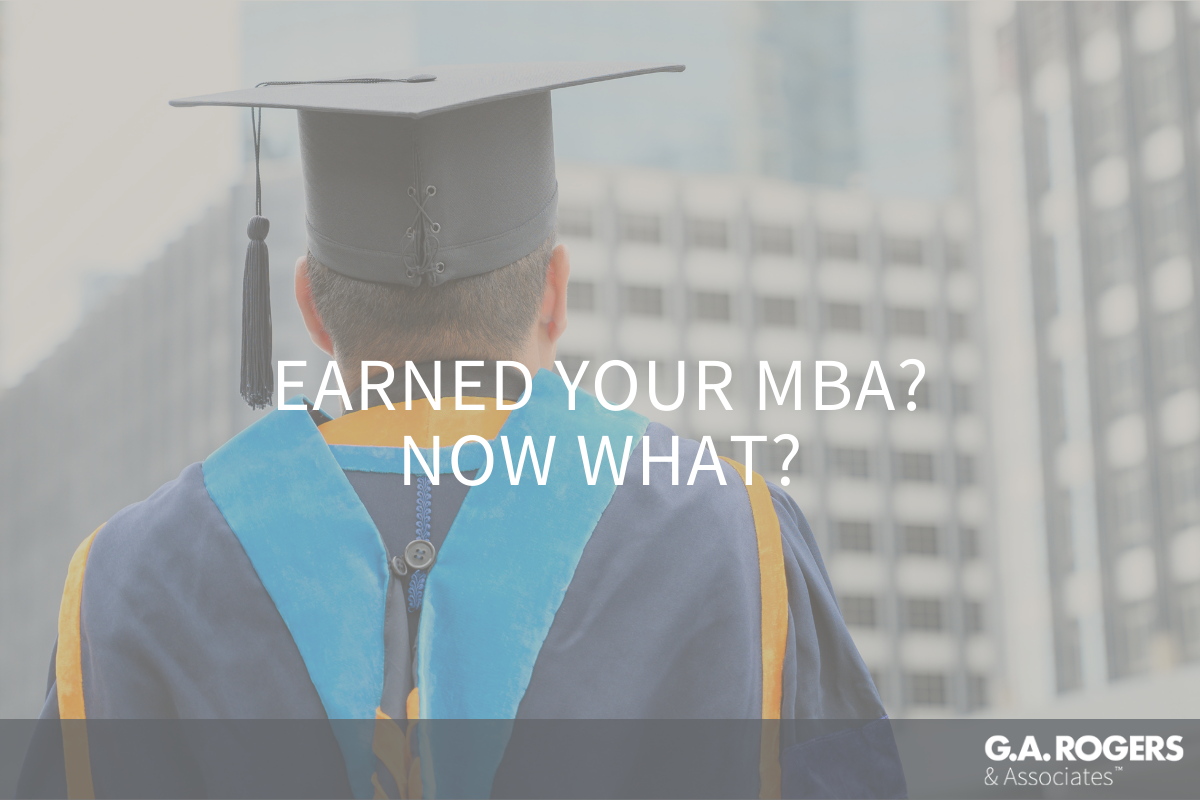 You've just earned an MBA. Congratulations! Now that you have the degree in hand, you may be asking yourself, what's next? Here are a few things to keep in mind.
1. Using your knowledge
By earning an MBA, you've gained a lot of new knowledge, skills, and new perspectives. Now it's time to put them to work. Try out the ideas you've learned in the classroom to show what you can do on the job and the new skills that you've gained. Think about how you can put yourself on track for advancement in the company.
It's also a good idea to hang onto your textbooks and ebooks because they may prove valuable down the line as reference sources in your work.
2. Consider your goals
By earning the MBA, you have demonstrated exceptional business skills, perseverance, and professionalism. The next step is to translate these elements into results.
The knowledge you have gained should help you to think about where you want to go next in your career. Gaining the MBA may simply have provided the evidence you need that you're on the right career path now, or it may have opened up new areas of interest that you may want to follow up on.
Whatever the case, the skills that you have acquired through earning the MBA should be put to use in mapping out some career goals and how you intend to reach them.
For example, do you want to volunteer to lead a project at work or talk to your supervisors about advancement opportunities at the company? Or maybe you would rather start networking at professional gatherings in preparation for moving to a new company or a new job.
The key here is to use your MBA as a stepping stone to take action.
3. More learning
You may have found in pursuing your MBA degree that there are areas of interest that you want to learn more about or develop an expertise in. So the next step would be looking for opportunities to further your learning or training.
4. Maintain your relationships
At the university, you have undoubtedly met and formed friendships with many new, interesting, and accomplished people. Don't allow these relationships to wither away after you leave. Stay in touch with these people. Connect with fellow students on LinkedIn and talk to them when you need advice or other expertise.
At G.A. Rogers, we care about our job candidates, our results, and our relationships. We take the time to get to know each one of our candidates, enabling us to make better matches with employers. We treat our people with respect and establish long-term relationships. Give us a call today to see what we can do for you.