6 Things You Should Be Highlighting on Your Executive Resume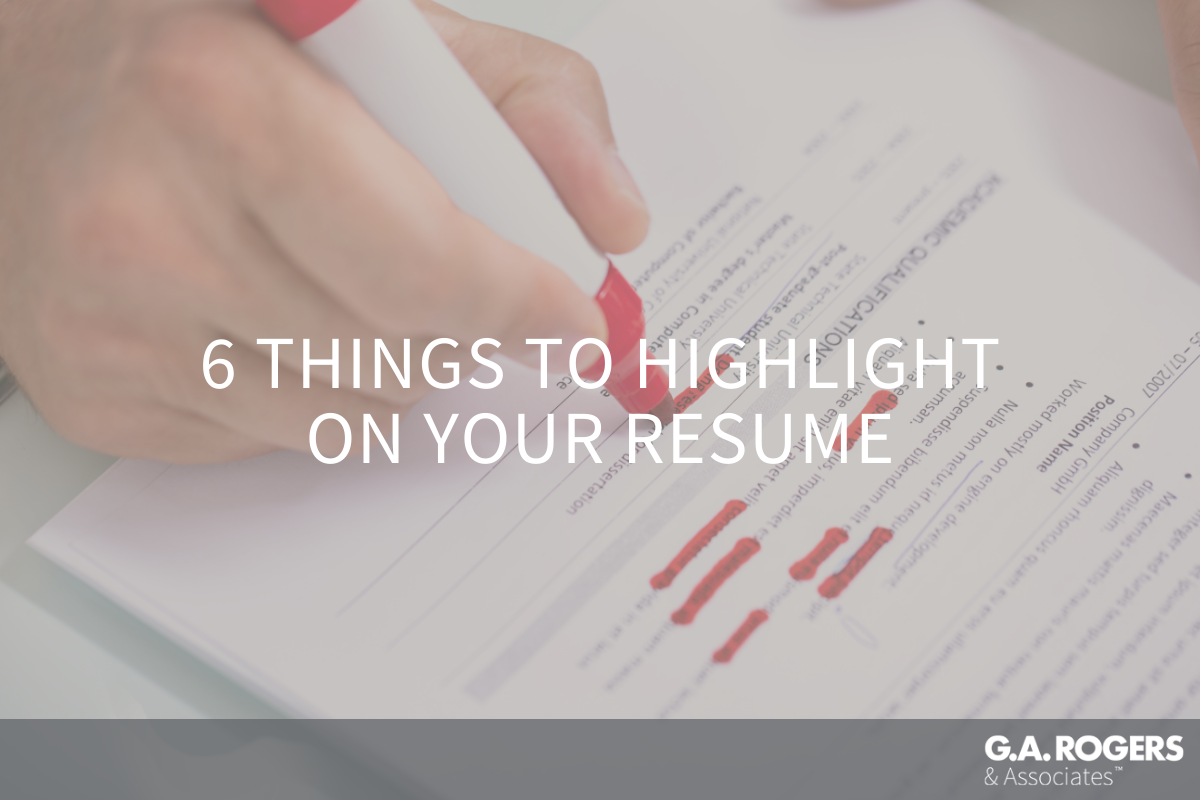 If you are putting together a resume for a senior-level position, here are a few tweaks that will make a noticeable difference in your presentation.
1. Put your credentials at the top
The most effective way to do this is to list your degrees and other licenses and professional certifications just under your name, using abbreviations only—for example, MBA, PMP, CBAP, CISSP.
2. Link to online profiles at the top
These days, you can be sure hiring managers will check you out online as part of the screening process. So, you should provide links to your social media sites and any other professional websites close to your additional contact information.
3. Core competencies up high
These should be in the first section of the resume. These would include descriptive phrases, such as strategic business planning, financial and contract negotiations, profit and loss management, recruiting, and staffing initiatives.
Hiring managers generally give a resume a quick once-over before a more careful reading. So, listing these core skills near the top will make your resume stand out immediately as the hiring manager skims it quickly.
4. Prominent achievements
These should be in the next section. You want to choose the most impressive ones and list them in short, bullet-point form using active verbs.
You will probably have a long list to choose from, so think about which ones are most relevant, and most reveal the impact you have had at your company.
5. Work experience
Here it is important to note that you only want to include your most recent and relevant work experience. The most common format is reverse chronological order because it shows how you have progressed in your career.
Naturally, you want to spend the most time in the presentation of your current position. It should include your responsibilities in the job and the nature of the company you are working for, little or big, for example, in addition to your accomplishments.
6. Specific, quantifiable achievements
On an executive resume, numbers can be very telling, especially at higher levels, because you are handling things like budgets, departmental operations, and teams of workers.
Work with G.A. Rogers
As a leading executive-level employment agency, G.A. Rogers & Associates can help you find the employment opportunity you've been searching for. Don't put off finding the job you want, connect with our team today!