5 Tips for Starting a New Job as a Remote Employee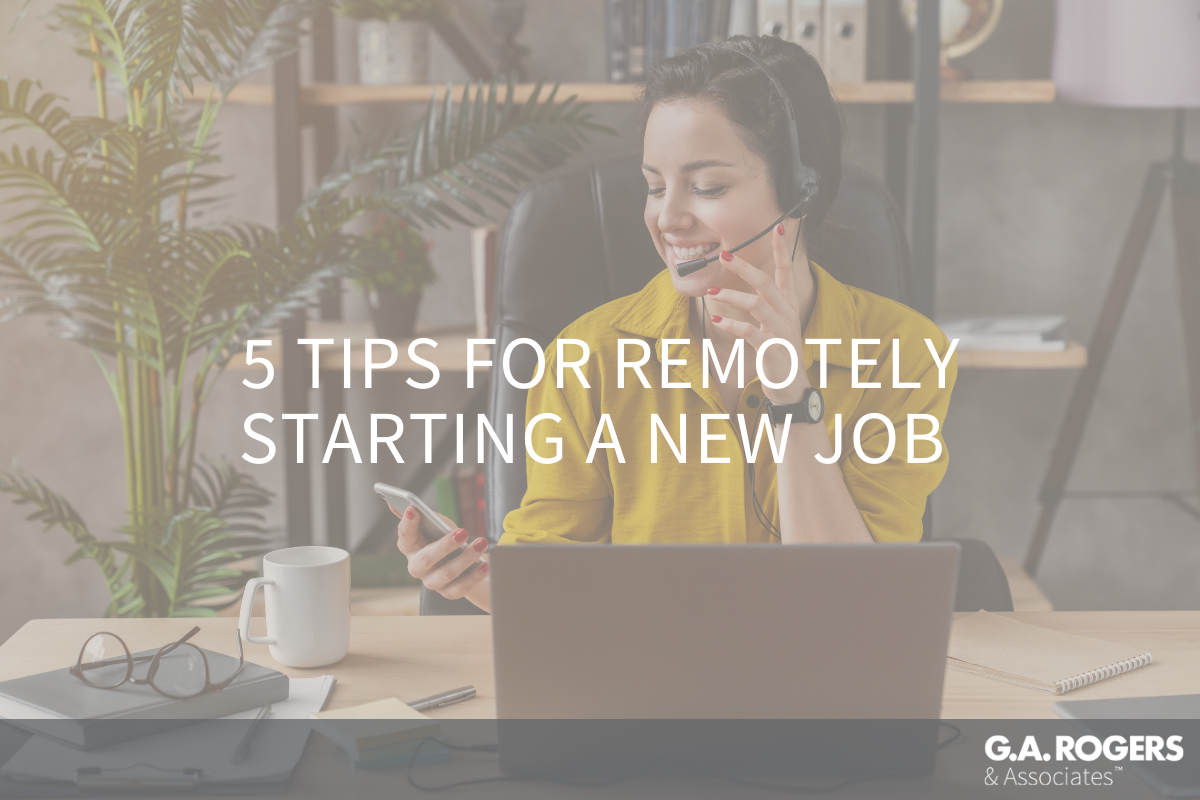 Starting a new job is always stressful. The learning curve is usually rather steep. There are new procedures to learn and people to meet. Beginning a job as a remote employee is even more challenging since it may be more difficult to meet people and learn how things are done. You need to be flexible and patient. Here are a few tips on breaking into a new remote job.  
1. Be aware that onboarding will be
different 
You may meet with your supervisor in-person but are required to maintain a six-foot distance. Or your employer may send you a laptop, and your supervisor may onboard you using Zoom. 
This should come as no surprise. To be ready for it, you can call the hiring manager or human resources before your first day at the company and ask how the onboarding will be done.  
2. Be clear on performance
expectations
If you are working remotely, you cannot just stop by the supervisor's office for a quick conversation about a project or task. That is why it is essential to be clear about expectations, goals, deadlines upfront. When you begin a new project, for example, find out right away when the deadlines are and how the supervisor wants to receive the material.  
3. Learn modes of
communication
Working remotely, it is extremely important to find out how people in your department prefer to communicate. This way, you will know if you need to keep tabs on your email, Slack, or some other platform.  
4. Clarify goals on projects
If someone sends you an email with a task or project, ask if you can set up a phone or video meeting to get more details. During the meeting, you can find out exactly what they need you to accomplish, their role, and their priorities.  
Learn more about your 
coworkers
When working remotely, you are more isolated. That is why it is important to maintain regular contact with the people in your department. When you come on board, ask your supervisor to send out an email informing everyone that you are eager to talk to people by phone or video.  
If there is a coworker that you establish a good rapport with, ask to have an online coffee chat for you to get better acquainted. 
Find a New Opportunity
Working with a recruiting agency can make the job search process easier and more efficient for you. The agency will pair you with companies that match your specific skillset. Get started on the next step in your career with G.A. Rogers today!