4 Reasons Why Utilizing a Professional Search Firm Is the Best Strategy for Finding Talent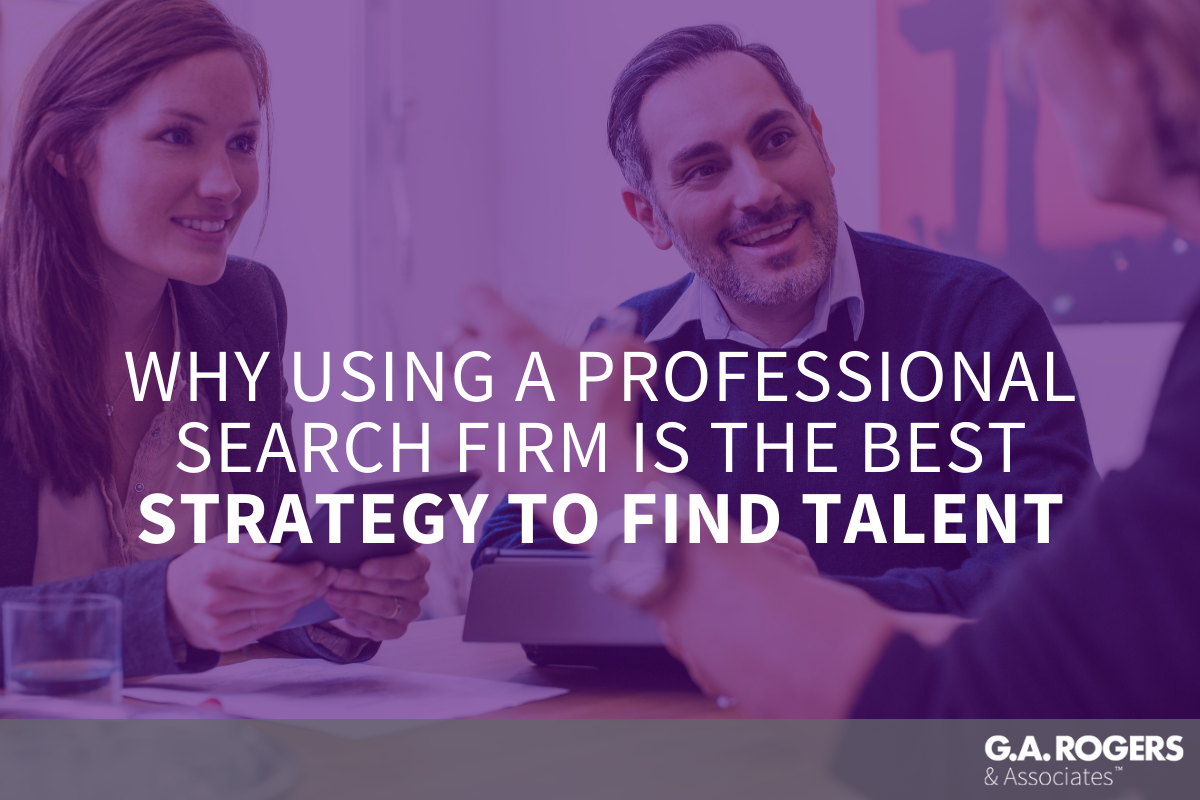 If you are looking to fill an executive position with your company, you may want to consider using a search firm to find suitable candidates for the job. Here are a few of the advantages of using such a firm and what it can offer.
1. A larger network
An established executive search firm has accumulated an extensive network of contacts and potential candidates for your open position. Many search firms have connections worldwide across a wide range of industries. They can draw from a much larger pool of candidates than what is available to your company and connect with people of the highest quality.
When hiring someone for a senior leadership position, the stakes are a lot higher. You cannot afford to make a bad hire at this level. Executive search firms have a good understanding of the unique mix of skills that are needed for C-suite positions. The firm will find someone who is a good fit for the position, whether internal or external.
2. They know how to evaluate
Evaluating resumes takes time and the knowledge of what to look for. Search firms evaluate CVs daily, so they know how to do it, what to look for in terms of hard and soft skills and personality.
These firms know how to look beyond the skills described on paper to assess a candidate's fit for the job and whether they will be able to make a long-term contribution to the business's success.
3. You need to be discreet
There are occasions when the hiring process needs to be conducted in a low-key, inconspicuous way. This will be the case if you are looking to find a replacement for someone who the company still employs. By delegating the task to a search firm, you can maintain privacy, while at the same time knowing that the search is being conducted professionally and effectively.
4. You want to avoid friction with competitors or partners
If you are competing for the same job candidates or hiring people away from competitors or partners, using a search firm allows you to discreetly handle such efforts without creating animosity with the other companies.
It's Time to Hire The Best for Your Business
If your company is looking for qualified, reliable people, G.A. Rogers can provide them. We thoroughly screen all of our job candidates to ensure they have the skills and experience you need and that they will be a good fit for your company. Give us a call today.