PrideStaff Sacramento (East) Expands: Office Launches New Professional Consulting Division
January 23, 2023
---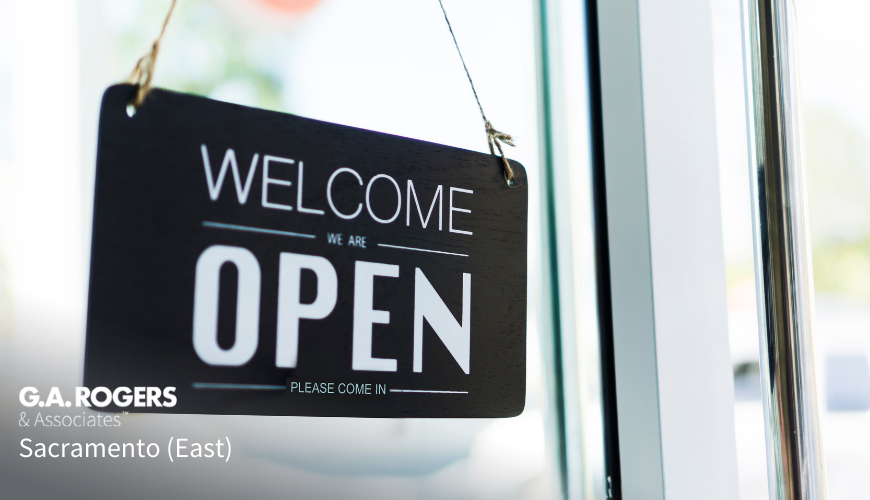 As employers across the country struggle to find qualified talent, PrideStaff is pleased to announce that its Sacramento (East) office has added a G.A. Rogers & Associates division to its existing operations. A natural extension of PrideStaff's staffing and placement franchise, G.A. Rogers & Associates addresses clients' direct hire needs for executive, managerial and supervisory roles in PrideStaff's core areas of focus.
With growing client demand and ongoing candidate shortages, Owners/Strategic-Partners, Craig and Mary Ryder, are excited to head their office's new executive search firm. "Launching our new professional and leadership division equips us to provide additional value to new and existing clients, as well as assist individuals in their professional career growth," said Mary Ryder. "Our G.A. Rogers & Associates division will add to the tenured success of our PrideStaff and PrideStaff Financial offices, further expanding our presence in our community."
"Our G.A. Rogers & Associates brand will blaze a fresh trail in our market. We're excited to welcome Efren Del Rio to our team, who has over 10 years of success in hiring for technical and executive level roles. We look forward to fostering new relationships and providing additional value to individuals and businesses throughout our market."
While the Sacramento (East) G.A. Rogers & Associates division is new, industry veterans will lead the group. "Our team brings more than 40 years of executive and professional recruiting experience to every search—allowing our clients to hire quickly and cost-effectively in this tight candidate market," said G.A. Rogers & Associates Vice President, Karen Cowan. "When competition for the best talent is fierce, partnering with a qualified agency can provide a significant advantage. Backed by PrideStaff's proven reputation for service excellence, and supported by one of the nation's most successful hiring processes, the Ryders' G.A. Rogers & Associates division will help employers and job seekers thrive in a challenging economy."
For job seekers throughout the Sacramento area, working with G.A. Rogers & Associates means access to higher-level positions, many of which won't be advertised elsewhere. Experienced managers, supervisors, business professionals and executives are encouraged to join our talent community and introduce themselves to Efren at edelrio@ga-rogers.com.
About G.A. Rogers & Associates
A division of PrideStaff, G.A. Rogers & Associates specializes in executive and professional recruiting. The parent company was founded in the 1970s as 100% company-owned units and began staffing franchising in 1995. They operate over 80 offices in North America to serve over 5,000 clients. With over 40 years in the staffing business, headquartered in Fresno, CA, all PrideStaff brands offer the resources and expertise of a national firm with the spirit, dedication and personal service of smaller, entrepreneurial firms. For more information on G.A. Rogers & Associates services, visit our website.
PrideStaff and G.A. Rogers & Associates shared Mission: Consistently provide client experiences focused on what they value most.
---
« Return to press room