Dallas North PrideStaff, PrideStaff Financial and G.A. Rogers & Associates Offices Relocate to Accommodate Continued Growth
January 17, 2022
---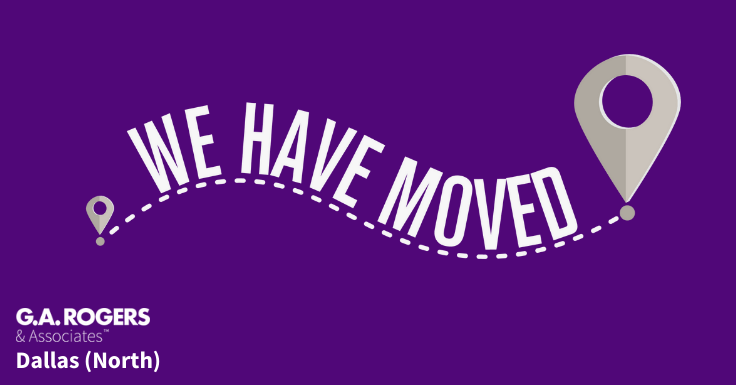 PrideStaff, a nationally franchised staffing organization, is pleased to announce that their award-winning Dallas North office recently relocated to 14850 Quorum Drive, Suite 205, Dallas, TX 75254.
The PrideStaff Dallas North office offers a full range of staffing and employment services in a variety of professional, administrative, skilled, and light industrial disciplines. Owners/Strategic-Partners Amy Linn and Julie Vicic also run a PrideStaff Financial division from this location, which provides accounting and financial staffing, as well as a G.A. Rogers & Associates division, which addresses clients' direct hire needs for executive, managerial and supervisory roles in PrideStaff's core areas of focus.
When asked what prompted the relocation, Linn cited their team's continued growth. "While the last few years have been undeniably challenging, a robust local economy has compelled us to expand our service offerings and add new team members to support this growth," stated Linn. "We're excited to move into a larger space that will give us some much-needed additional room.
"Centrally located, with easy access for job seekers and employees, our new space is still conveniently located in Addison, where we've housed our PrideStaff offices since 2000," continued Linn. "The Dallas North staff in all three divisions are thrilled to continue working in partnership with our amazing clients and superstar employees from an even better location."
As a national staffing services organization, PrideStaff provides outstanding service and results by removing the guesswork from staffing. The Dallas North office uses this approach to recruit superior light industrial, administrative and professional candidates for employers in their market. For more information about G.A. Rogers Dallas North, visit their local website here.
The success of PrideStaff's approach is evident, as they consistently rank among the highest 1% of staffing firms in the industry. According to ClearlyRated, a business intelligence firm specializing in the staffing industry, PrideStaff earned a client Net Promoter® Score (NPS) as high or higher than other well-known brands such as Amazon and Netflix. NPS is computed by subtracting a firm's detractors from its promoters.
Net Promoter, Net Promoter System, Net Promoter Score, NPS and the NPS-related emoticons are registered trademarks of Bain & Company, Inc., Fred Reichheld and Satmetrix Systems, Inc.
About G.A. Rogers & Associates
A division of PrideStaff, G.A. Rogers & Associates specializes in executive and professional recruiting. The parent company was founded in the 1970s as 100 percent company-owned units and began staffing franchising in 1995. They operate over 85 offices in North America to serve over 5,000 clients. With 40 plus years in the staffing business, headquartered in Fresno, CA, all PrideStaff brands offer the resources and expertise of a national firm with the spirit, dedication and personal service of smaller, entrepreneurial firms. For more information on G.A. Rogers & Associates services, visit our website.
PrideStaff and G.A. Rogers & Associates shared Mission: Consistently provide client experiences focused on what they value most.
---
« Return to press room